Dit evenement is afgelopen.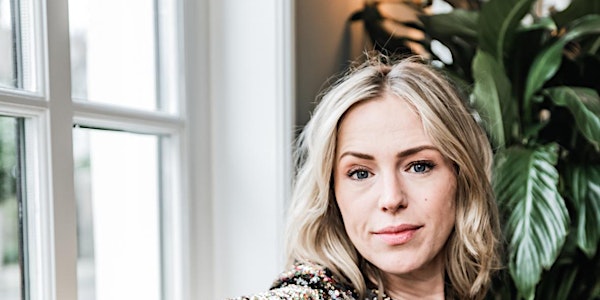 In Between Cafe Eindhoven: Online Workshop Personal Branding
Beschrijving
Online Workshop Personal Branding
Je bent op zoek naar een baan, nieuwe opdracht of je overweegt voor jezelf te beginnen. Jezelf neerzetten als een sterk merk helpt daarbij. Dat gaat niet zozeer om hoe jij jezelf ziet. Het gaat om hoe anderen jou zien. Daar kun je invloed op uitoefenen door jezelf strategisch en consistent online zichtbaar te maken. Nu iedereen steeds meer tijd online doorbrengt is dat belangrijker dan ooit. Maak van jezelf een magneet en trek klanten, werkgevers, mensen, opdrachten en projecten naar je toe.
Tijdens een online sessie van anderhalf uur gaan we aan de slag met jouw merk. Wat is jouw missie? Wat zijn jouw kernwaarden, talenten en expertises? Waar wil jij mee geassocieerd worden? Let's nail it. Je maakt jouw personal pitch, klaar om te gebruiken voor social media. Je geeft elkaar feedback en als je durft, pak direct jouw podium. Je krijgt tips om social op orde te krijgen (met LinkedIn als voorbeeld) en je eindigt met een aantal haakjes om mee te starten.
Ben jij er klaar voor om te sprankelen vanuit jouw kennis en persoonlijkheid? Schrijf je dan nu in.
OVER DENISE PELLINKHOF
Denise Pellinkhof helpt ondernemers en experts vanuit Joy in Business in het bedrijfsleven met zichtbaarheid voor zakelijk succes. Met een online programma, in workshops en via coaching. Bedrijven helpt ze vanuit JB Branding Agency door de company story en de personal story's te challengen en matchen. Zodat het klopt voor alle stakeholders. Iedereen heeft volgens haar een goed verhaal, unieke kennis & persoonlijkheid. Dat samen ontdekken en uitdragen, daar word ze ontzettend blij van. Don't be afraid to sparkle a little brighter darling. Enjoy.
Hierbij alvast een video met een interview van Suzanne Beukema met Denise over 5 stappen voor zichtbaarheid:
https://www.youtube.com/watch?v=o6EiAsnwWho
Praktische informatie
Online event wordt via ZOOM uitgezonden, dit volg je dus vanaf je computer
Uiterlijk 1 juni krijg je een mail met meer informatie
Zorg voor een stabiele internetverbinding, webcam en microfoon