Dit evenement is afgelopen.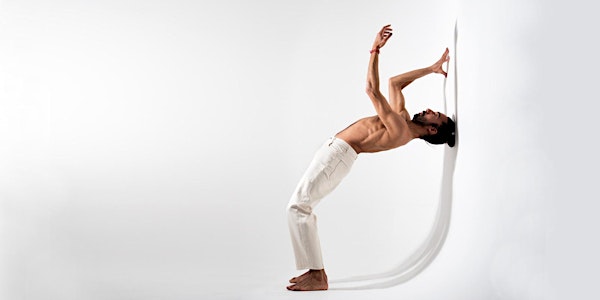 IN-SITU | dance performance Eduardo Guerrero | KadS
IN-SITU is part of Art at the Schinkel (KadS). 'Entre nous – Because we are' is an art event in the Schinkel area and Vondelpark Amsterdam
Waar en wanneer
Locatie
Vondelkerk 120 Vondelstraat 1054 GS Amsterdam Netherlands
Kaart en routebeschrijving
Over dit evenement
Eduardo Guerrero lets his feet do the talking and the Vondelkerk [church] answers using its walls and roof. A rattling phrase resounds, blends with itself, doubles, amplifies, then gently dies away. In this way, Guerrero feels his way around the space where, until 1977, parishioners listened to the priest's sermon and opened themselves to god's word. The dancer will transform the church into an architectural sounding box that responds to the message his body composes. The communal and personal interiors converse.
Guerrero speaks the universal language of flamenco. He respects the deep-rooted tradition of the art form that developed in Andalusia, southern Spain well over two centuries ago. However, it is also an unfettered art, he emphasises, which cannot and should not be domesticated. Only innovation keeps this form of communication vibrant and relevant. Guerrero seeks out innovation in mixing and combining with other forms of art. This has led to a unique style that always centres on the relationship with space.
IN - SITU consists of a series of small movements, brief statements that end in a question or exclamation mark. Guerrero layers them which creates a hypnotic cadence that pulls viewers in. He does not relate a linear story, with a beginning and end, but formulates an exploration from constantly changing perspectives. A complete narrative develops; gradually, intuitively.
Guerrero's goal is to generate a stream of emotions which make viewers redefine and re-comprehend their relationships with their own bodies as well as the space they are in. The aim: to unify body, mind and spirit.
The performance is part of Art at the Schinkel (KadS). 'Entre nous – Because we are' is an art event in the Schinkel area and Vondelpark in Amsterdam: July 25 - September 5, 2021.
More information about the event, artists and programme:
https://www.soledad.nl/art/projects/kads-2021-art-at-the-schinkel
KadS is financially supported by: Amsterdams Fonds voor de Kunst, Mondriaan Fonds, BankGiro Loterij Fonds, Prins Bernhard Cultuur Fonds, LiraFonds, Gemeente Amsterdam en Soledad Senlle B.V.