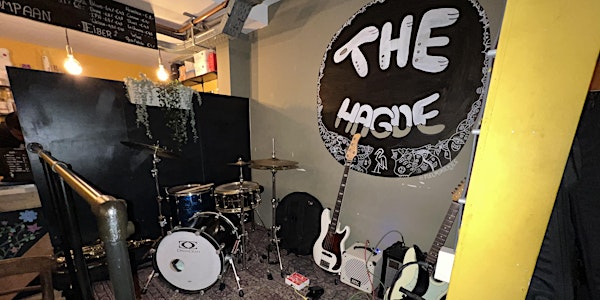 Meerdere data
Jam Sessions with TGS!
Live Music via jam sessions @ TGS!
Datum en tijd
wo. 25 jan. 2023 19:00 - wo. 26 apr. 2023 22:00 CET
Locatie
Hostel The Golden Stork 22 Bierkade 2512 AB Den Haag Netherlands
Over dit evenement
Every Wednesday it's time for jam sessions with TGS!
This evening everyone that is somehow involved with music, so knows how to read some notes, can play some instruments or can produce some vocals, is free to come jam in the living room of our hostel!
Bring your instruments and go wild..
You decide if you want to either jam yourself or bring a group to jam with. If you don't make music yourself you're of course more than welcome to listen to the others jam.
So come enjoy some food & drinks and jam along! You also get the possibility to make new (international) friends! But please confirm if you will be attending the jam session..
🗽 Location:
Bar/living room area of The Golden Stork: nice, chill, informal, international place
🔖 Notes:
Every week on Wednesday
Bring your own instruments!
Free entrance and everyone is welcome, you can bring your friends!
Sign up in our community so we can add you: https://chat.whatsapp.com/JmHzItJ8PnZIbChc1I2mHe
🌭🍩 Food and drinks
Vegan and vegetarian food and drinks are available! (at your own costs)