Dit evenement is afgelopen.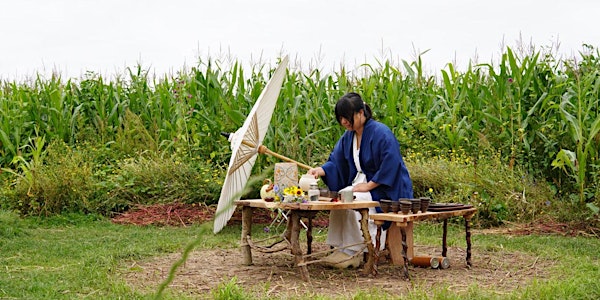 Japanese tea ceremony with Gyokuro green tea - Senchado Oubakubaisa-Ryu
Japanese tea ceremony with Gyokuro green tea - Senchado Oubakubaisa-Ryu
Waar en wanneer
Locatie
Loods 6 289 KNSM-Laan 1019 LB Amsterdam Netherlands
Kaart en routebeschrijving
Beleid voor refunds
Neem contact op met de organisator om een restitutie aan te vragen.
Eventbrite-kosten zijn niet restitueerbaar.
Over dit evenement
The workshop is valid in combination with the MONO JAPAN 2022 Entrance Ticket.
Authentic Japanese green tea ceremony held by Haruka Matsuo. You will experience meditative precious time with drinking Gyokuro green tea with special sweets. The Japanese tea ceremony is a series of precise actions (in silence) to be in the here and now and to experience connectedness with each other and nature. Haruka performs Japanese Sado - Senchado Oubakubaisa-Ryu with Banko Yaki tea ware which was made by puzzled wooden mould for Gyokuro green tea.
A tea ceremony will lead you to discover your inner silent moment.
Date: September 2nd and September 4th, 2022
Time: 14:00-15:00
Location: Workshop area, Haruka Matsuo booth
Duration: Whole ceremony takes about 60 min.
Include: Gyokuro green tea, Japanese sweets
About Haruka Matsuo
Kigata Banko Yaki was invented 190 years ago by Japanese craft artist Yusetsu Mori (1808-1882). He applied a puzzled wooden mold technique to teapot-making for green tea ceremonies. After the teapot is shaped, the wooden mold can be cleverly deconstructed and removed from inside. This technique allows the teapots to keep the warm handmade feel while being very thin and light, perfectly suitable for preparing green tea.
Japanese artist Haruka Matsuo graduated from Kyoto City University of Arts and Gerrit Rietveld Academy Amsterdam. Having studied under Seigetsu Iriyama (1922-2014), Haruka is the 9th successor of Kigata Banko Yaki technique. She adds elements from her own artworks into each tea set giving them a light and modern look.
Meanwhile the molds that these tea sets are made with, are over 120 years old.