Dit evenement is afgelopen.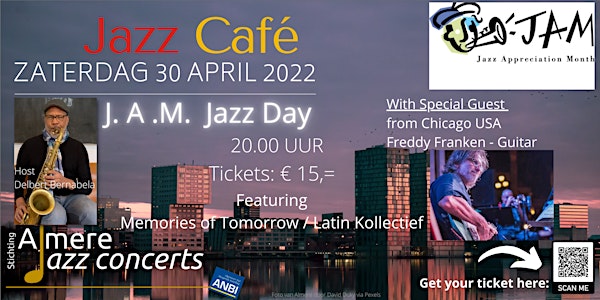 Jazzcafé: Jazz Appreciation month
30 april 2022, Jazzcafé: Jazz appreciation month
Door Stichting Almere Jazz Concerts
Waar en wanneer
Datum en tijd
za. 30 apr. 2022 20:00 - 22:30 CEST
Locatie
Makassarweg 80 80 Makassarweg 1335 HZ Almere Netherlands
Beleid voor refunds
Neem contact op met de organisator om een restitutie aan te vragen.
Eventbrite-kosten zijn niet restitueerbaar.
Over dit evenement
De maand april is wereldwijd Jazz Appreciation month.
Jazz Appreciation Month (ook wel bekend als "JAM") werd in 2001 in het museum in het leven geroepen in het National Museum of American History om het buitengewone erfgoed en de geschiedenis van de jazz gedurende de hele maand april te erkennen en te vieren.
JAM is bedoeld om mensen van alle leeftijden te stimuleren en aan te moedigen deel te nemen aan jazz - om de muziek te bestuderen, concerten bij te wonen, naar jazz op radio en opnames te luisteren, boeken over jazz te lezen en meer.
https://americanhistory.si.edu/smithsonian-jazz/jazz-appreciation-month
Band:
Op deze avond spelen 2 ensembles : Memories of tomorrow en het Latin Kollektief o.l.v. Delert Bernabela
Met speciale gast Mr. Freddy Franken docent gitaar en Jazz Studies aan de Olivet Nazarene University School of Music (Chicago, USA) .
Vooraf dineren
Wilt u vooraf dineren bij Wilson Vera in zijn restaurant El Camino, dat kan. Reserveer dan een tafel via info@elcatering.nl
(Diner en drankjes niet inbegrepen in de ticketprijs)
Voor meer informatie:
Tel: 06 52640921
E-mail: info@elcatering.nl
Website: https://elcatering.nl/

Almere Jazz Concerts is fan van Remy Saxofoons.
Voor meer info over Remy Saxofoons neemt u contact op met Remy Veerman (Charlies Muziek) in Amsterdam.
Charlie's Muziek,
Ook voor onderhoud en reparatie.
Hoofdweg 228H
1057DG Amsterdam
Tel: 020-8468658
Email: info@charliesmuziek.nl
Openingstijden
Maandag: alleen op afspraak
Di – Vrij : 11:00 – 17:00
Zaterdag: 12:00 – 16:00
Zondag: gesloten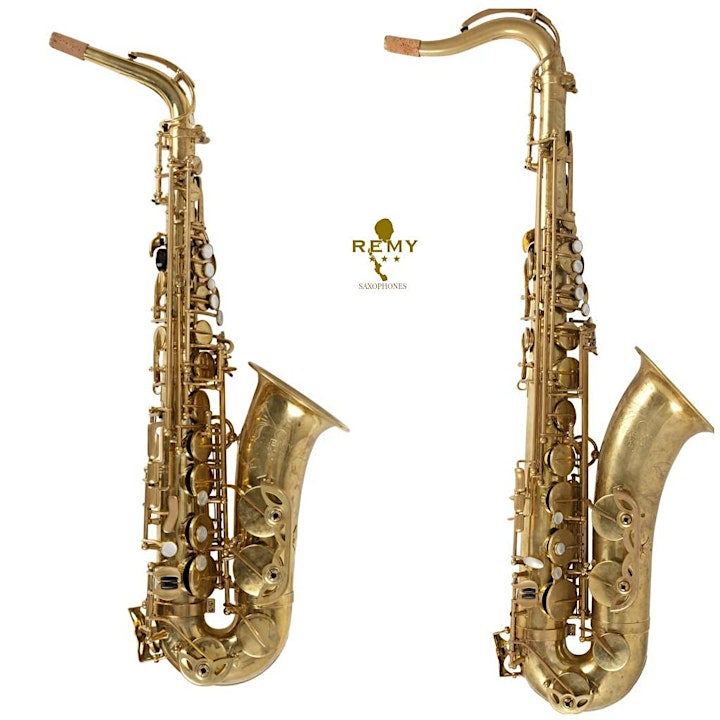 Over de organisator
Almere Jazz Concerts (AJC) foundation wants to keep jazz music alive. In the first place in Almere, our city, and with everyone in the world who is a lover, admirer, follower or jazz freak.