Dit evenement is afgelopen.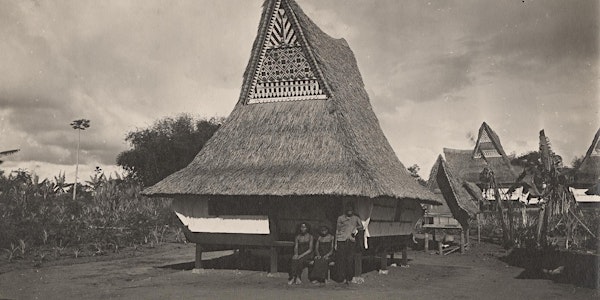 JBSC Conference: The Observers Observed. Architectural Uses of Ethnography
The Jaap Bakema Study Centre conference explores ethnography's influence on architecture.
Waar en wanneer
Locatie
Het Nieuwe Instituut Museumpark 25 3015 CB Rotterdam Netherlands
Kaart en routebeschrijving
Over dit evenement
The Jaap Bakema Study Centre conference explores ethnography's influence on architecture. Since the 19th century, architects have used ethnography – a form of research in which immersion in a community allows observers to closely study behaviours and interactions – to develop the discipline and reshape the architect's social role. However, being firmly rooted in colonialism, capitalism and Eurocentrism, ethnography is not an innocent discipline. Nevertheless, it offers new insights and inspiration that can help improve people's daily lives.
For the keynote on Thursday by Marie Stender and Hilde Heynen you can book a (free) ticket here.
Please note: At Het Nieuwe Instituut, we follow the Museum Association's protocol for safe museum visits. As of 25 September 2021, a corona pass is required for all events.
[Dutch]
Architecten maken al sinds de negentiende eeuw gebruik van etnografie om de architectonische discipline verder te ontwikkelen en de maatschappelijke rol van de architect opnieuw vorm te geven. Etnografie is een vorm van kwalitatief onderzoek waarbij de onderzoeker zich onderdompelt in een gemeenschap om gedragingen en interacties van dichtbij te kunnen observeren. Etnografie is echter geen onschuldige discipline: het is stevig verankerd in kolonialisme, kapitalisme en eurocentrisme. Tegelijkertijd biedt etnografie nieuwe inzichten en inspiratie die kan helpen het dagelijks leven van mensen te verbeteren.
Voor de keynote op donderdag van Marie Stender en Hilde Heynen kunt u hier een (gratis) plaatsbewijs reserveren.
Het Nieuwe Instituut hanteert het protocol Een veilig museumbezoek van de Museumvereniging. Met ingang van 25 september 2021 geldt voor alle evenementen dat een coronatoegangsbewijs gevraagd wordt.