Dit evenement is afgelopen.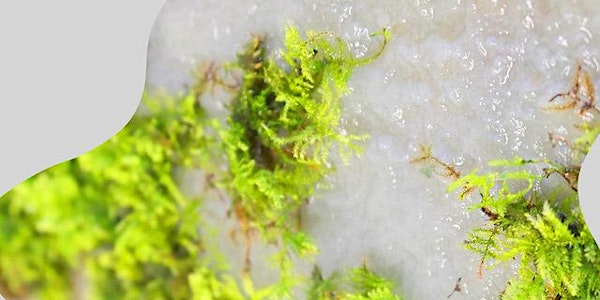 LABS: Future Interiors at Dutch Design Week 2020
Join us for our third meetup for LABS: Future Interiors, set during Dutch Design Week, with Studio Samira Boon.
Over dit evenement
English down below
Hoe kunnen we interieurs als ecosystemen ontwerpen? 
Donderdag 22 oktober, 17:30-18:30 uur
Locatie: online
Interieurs bestaan grotendeels uit een onzichtbare, maar tevens ook onmisbare materie: lucht. Verschillende studies van onder meer de Wereldgezondheidsorganisatie (WHO) en de Verenigde Naties (VN) tonen aan dat de luchtkwaliteit van de gebouwde omgeving een van de grote uitdagingen van deze tijd is, niet in de eerste plaats omdat een slechte luchtkwaliteit schadelijk is voor onze gezondheid. 
Met het onderzoeksproject ⁠Living Aero Bacterial Systems (LABS): Future Interiors ambiëren we ons binnenklimaat gezonder en duurzamer maken. Dat doen we middels de vertaling van natuurlijke systemen en hun onderlinge relaties naar architectonische componenten, die in symbiose met gebruikers functioneren. Het resultaat is KOMBUTEX: een levend textiel, door bacteriën gevormd, dat kan worden toegepast bij honderd procent biologisch-afbreekbare interieur-elementen, en als voedingsbodem voor planten. KOMBUTEX is een krachtige stap in de richting van een interieur dat groeit en zich ontwikkelt als een levende, zelf-herstellende en interactieve ruimte.
Tijdens deze meetup presenteren we de pilot van ons interieurproduct KOMBUquet. Het is een 'bloemlezing' van mogelijke eigenschappen van KOMBUTEX: zacht en stijf, lichtdoorlatend en verduisterend, 2D en 3D, levend en in symbiose met andere culturen. Deze verzameling toont de veelzijdigheid van dit nieuwe materiaal aan, net als de functionaliteit voor gezonde, duurzame interieurs: het controleert de luchtstroom en zuivert de lucht. Samen met onderzoek- en praktijk experts willen we de transformatie van onze interieurs naar gezonde en duurzame ecosystemen verder brengen. 
Dit onderzoek wordt gedaan door Studio Samira Boon, in samenwerking met het HybridFormsLab van Raoul Frese / Biophysics of Photosynthesis VU Amsterdam en Waag, en wordt mogelijk gemaakt door het Stimuleringsfonds Creatieve Industrie. 
Deelname is gratis.
Informatie over het online bijwonen van de meetup volgen na registratie.
EN
How can we design interiors as ecosystems?
Thursday 22 October, 17:30-18:30 hrs
Location: online
Our interiors predominantly consist of an invisible, but very essential 'mass': air. As several studies from the World Health Organisation (WHO) and the United Nations (UN) show, the air quality of the built environment is one of today's crucial challenges, and poor air quality can become a threat to our health. 
Through our research project Living Aero Bacterial Systems (LABS): Future Interiors we aim to make our indoor climate healthier and more sustainable by translating natural systems and their relationships into architectural elements, that function in symbiosis with its users. The developed bacteria grown textiles – KOMBUTEX – act as 100% biodegradable interior elements and as a substrate for vegetation. ⁠KOMBUTEX has the power to make our future interiors grow and evolve as alive, regenerative, and interactive spaces.
During this meetup we will present our pilot interior product, KOMBUquet, which includes the very different faces of KOMBUTEX: hard and soft, blind and translucent, 2D and 3D, alive and in symbiosis with other cultures. This ensemble demonstrates the versatility of the novel material and its response to the current health crisis – it redirects the airflow and purifies the air. Invited experts in fields from research to implementation will discuss how we can transform our interiors into healthy and sustainable ecosystems.
This research is done by Studio Samira Boon in collaboration with the HybridFormsLab by Raoul Frese / Biophysics of Photosynthesis VU Amsterdam and Waag, and is supported by the Creative Industries Fund. 
Participation is free.
Information on how to attend the meetup follows after registration.