Dit evenement is afgelopen.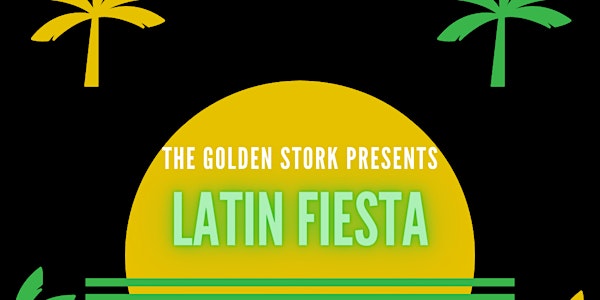 Latin Fiesta - Pre Party @ TGS!
Latin Fiesta pre party night
Waar en wanneer
Locatie
Hostel The Golden Stork 22 Bierkade 2512 AB Den Haag Netherlands
Kaart en routebeschrijving
Over dit evenement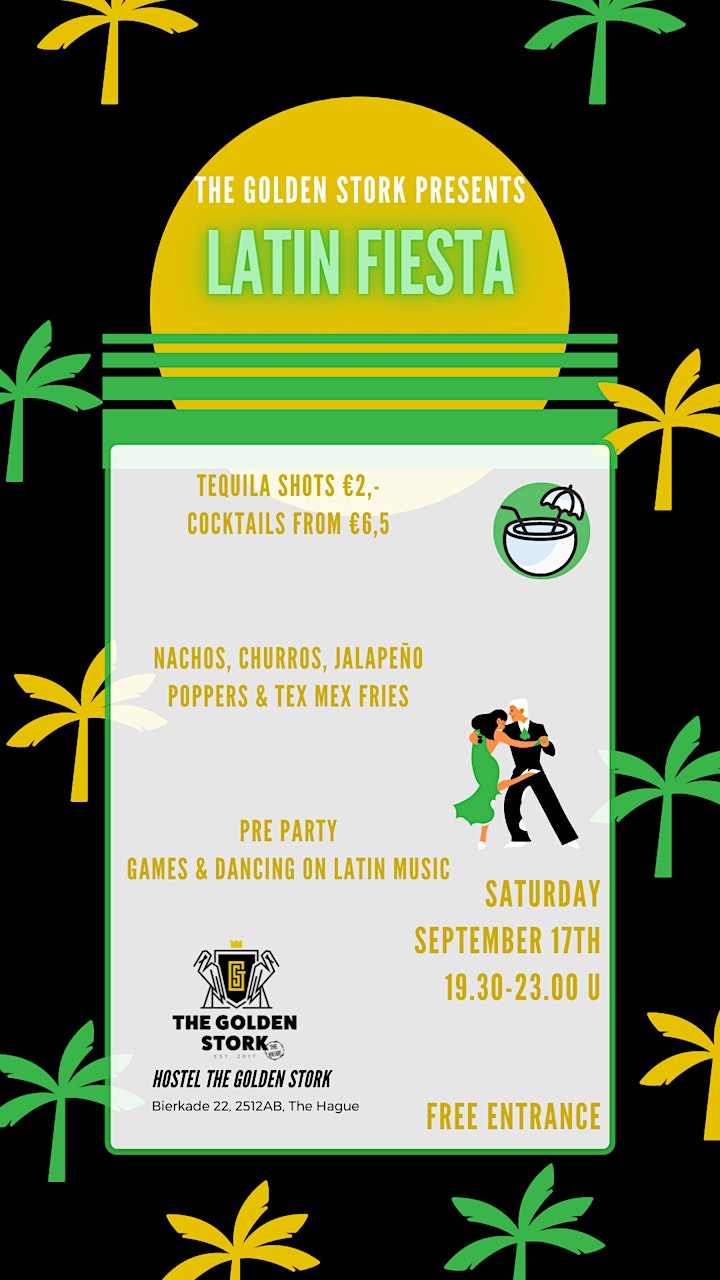 Hola a todos! Vamos a bailar 💃
Latin Fiesta pre party at The Golden Stork. Dancing on bachata, salsa, reggaeton… Enjoying tex mex fries, churros, alfajores, nachos, jalapeño poppers, €2,00 tequila shots, margaritas, caipirinhas and more. If the group is up for it we can head out for more drinks at a free ''club'' afterwards. All of this in one night!
Latin Fiesta pre party takes place on Satuday 15th October, from 19.30 until 23.00u. Everyone is welcome! We will serve Latin drinks and food, play Latin music, play typical hispanic games and dance! You also get the possibility to meet other (Latin) people in The Hague, and make new friends!
🏢 Location:
Cafe of The Golden Stork: nice, chill, informal, international place
🕴🏻 Dress code:
Danceable clothing like salsa dress, colorful party outfit, whatever you like!
✔️ Notes:
Free entrance and everyone is welcome!
✨ Food and drinks
Vegetarian (latin american) snacks and drinks (at your own costs)