Dit evenement is afgelopen.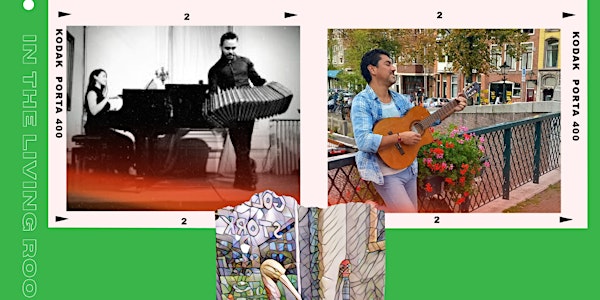 Live Latin American music concert by Dos Esquinas @ TGS!
Live Music living room concert by Dos Esquinas @ TGS!
Waar en wanneer
Locatie
Hostel The Golden Stork 22 Bierkade 2512 AB Den Haag Netherlands
Kaart en routebeschrijving
Over dit evenement
Live Latin American Music at The Golden Stork! 🎶🤩
On Friday 23rd December there will be Live living room concerts at The Golden Stork! The style from Dos Esquinas the style will be mainly tango from Argentina/Uruguay/Mexico.
From around 7.30 pm, you can enjoy the music that the South Americans Dos Esquinas will continue🎸 Enjoy their songs live in our cozy living room!
Afterwards we will serve Latin drinks and food, play Latin music (salsa, bachata etc.) and dance! You also get the possibility to meet other (Latin) people in The Hague, and make new friends! Tequila shots for €2.-, margaritas, caipirinhas etc...
🏢 Location: Cafe of The Golden Stork: nice, chill, informal, international place at Bierkade 22
⏰ Date: Friday 23rd December, first live act starts around 19.30u
✨ Food and drinks: Vegan and vegetarian snacks, craft beers, coffee, tea, and more are available! (at your own cost)
⏰ Limited spots are available, so sign up now before it is too late! The entrance is free.