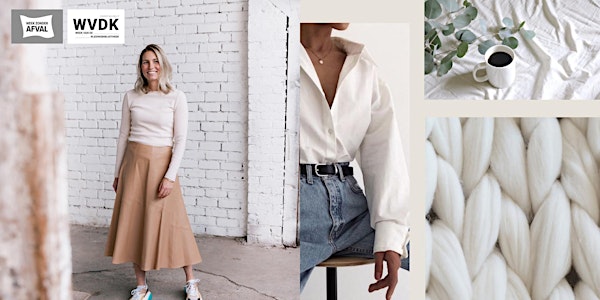 Lunch & learn styling workshop; stop buying clothes you don't wear
Locatie
The Student Hotel Amsterdam West
Jan van Galenstraat 335
1061 AZ Amsterdam
Netherlands
Lunch & learn styling workshop - and how to stop buying clothes you don't wear
Over dit evenement
Language: English, unless only Dutch speaking people attend the workshop.
You have a closet full of clothes and nothing to wear. Let's change that! And why not with a little help of Robin :) Stylist and founder of clothing library Iconic Wardrobe.
Would you like to make conscious and sustainable clothing choices, but where do you start?
While enjoying a delicious veggie lunch, Robin, stylist and owner of the Iconic Wardrobe clothing library, gives tips to get you really started. And you'll learn more about what it is like to borrow clothes for daily live or just for special occasions.
Robin will discuss in this hour among others:
Discover your fashion style
Make a start with your moodboard
Learn how to combine clothes and be happy with your closet
Learn how to create your basic wardrobe and add key pieces
Learn more about the trends for this summer
Learn more about sustainable fabrics and how you can start your sustainable wardrobe
How can fashion rental become part of your own sustainable wardrobe?
And we'll ask you to bring one or two clothing items which we can discuss. It can be items which you do not know how to combine, items which are exactly who you are or items which are in your closet but you never wear.
Find more about Robin on her website.
Hope to see you Friday 3 June!
WVDK Team
This event is a collaboration between Zero Trash Week and Clothing Library Week (the latter is initiated by the Sustainable Fashion Gift Card) and supported by The Student Hotel.