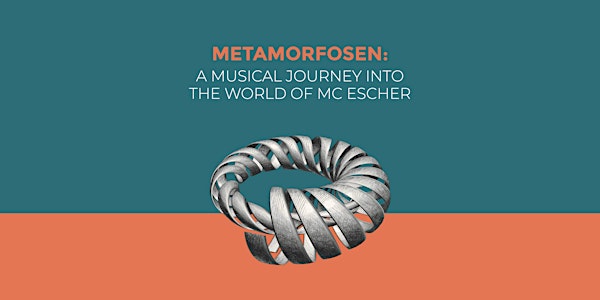 Metamorfosen: a musical journey into the world of MC Escher
Optical illusions, dream worlds and endless spirals: that's MC Escher! Tonight we're connecting Escher's iconic imagery to music.
Waar en wanneer
Locatie
Kunstmuseum Den Haag 41 Stadhouderslaan 2517 HV Den Haag Netherlands
Kaart en routebeschrijving
Beleid voor refunds
Geen refunds
Over dit evenement
The works of MC Escher have become iconic the world over. To celebrate the beloved artist's 125th birth year NEuE teamed up with the DeFrame collective and composer Vlad Maistorovici to create a program connecting Escher's iconic imagery to music.
DeFrame will project live, audio-reactive 3D images while the ensemble performs a program with a new work by Romanian composer Vlad Maistorovici, a touching homage to the famous Metamorphose as well as Maistorovici's post-Webernesque arrangements of Bach's canons, so closely connected to Escher's mathematical world.
The program includes Pärt's Spiegel im spiegel, also reflected in Escher's work, as well as the mathematically unified Konzert by Anton Webern, another composer whose use of canons and variations connects with Escher's imagery.
'Escher's legacy has influenced my creative thinking as a composer for many years and working with this wonderful ensemble and DEFRAME'S live visuals will be an unmissable opportunity to experience his art with fresh and relevant music as part of a single all-encompassing artistic whole.' - Vlad Maistorovici
'Voor iedere beeldende kunstenaar is het werk van Escher iconisch. Hij was zijn tijd ver vooruit. Dankzij de moderne 3D projectietechnieken kunnen we de geest van zijn werk met prachtige live muziek helemaal in het heden plaatsen. Het werk van Escher is zo wiskundig van aard dat het zich fantastisch leent als inspiratiebron voor nieuwe digitale kunst.' - Carolien Teunisse (DeFrame)