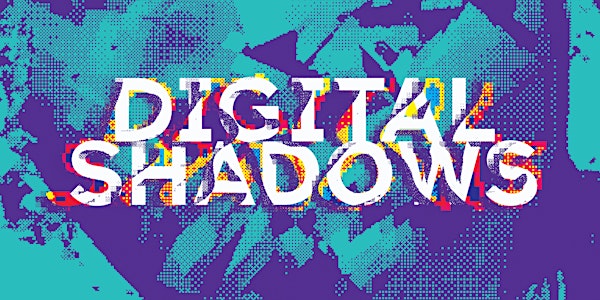 OBA Expo: Digital Shadows Panel Talk
Before the official opening of the expo Digital Shadows, we invite you for a panel talk with artists and experts.
Waar en wanneer
Locatie
OBA Oosterdok 143 Oosterdokskade 1011 DL Amsterdam Netherlands
Kaart en routebeschrijving
Over dit evenement
1 uur 30 minuten

eTicket voor mobiel
Before the official opening of the expo Digital Shadows at the Openbare Bibliotheek Amsterdam Oosterdok, we invite you for a panel talk with artists and experts in the field of art, science and technology.
Program
16:00 - 17:30 uur: Panel talk with artists Ibiye Camp, Tomo Kihara, Caroline Sinders and Sander van der Waal
Moderated by Marleen Stikker
17:30 - 19:00 uur: Official opening and drinks
In the opening panel for the Digital Shadows, participating exhibition artists and Waags research director will debate key elements of accountability in the highly algorithmically mediated relationships we establish in the digital realm, for example, in social media. Who is in control? How can we resist? What are the premises or needs to reestablish trust? And what are the desirable policies of care? From their practice, the artists will present the strategies of making present and turning into experience elements that go unnoticed, the materiality and consequences of how our digital systems are programmed. They make a cartography of biases and mechanisms of control and enact prefigurative resistance and creative alternative ways of relating in the digital transformation.
Ibiye Camp is a British Nigerian multidisciplinary artist and educator based in London. Her work engages with technology, trade and material within the African Diaspora. She utilises architectural tools to create 3D models, sound and video, accompanied by augmented reality to highlight technology's biases and conflicts.
Tomo Kihara (JP/NL) is a designer, developer and kunstenaar who loves to create things on the intersection of play, technology and society. He makes playful interventions such as interfaces and games for the brain, that can be applied in our daily lives. Earlier, Tomo created TheirTube, a web service supported by Mozilla Foundation, that allows one to dive into other people's YouTube recommendations and filter bubbles through personas.
About the expo
This exhibition is carried out by Waag Futurelab and co-funded and supported by the Openbare Bibliotheek Amsterdam. It is presented in the framework of Artsformation, a European research project exploring the intersection between arts, society and technology. Artsformation investigates the potential of the Arts to intervene in critical social issues, with a view to remedying a range of abusive and exploitative aspects of digital technologies, such as labour politics, privacy and education.
Artsformation has received funding from the European Union's Horizon 2020 research and innovation programme under grant agreement no. 870726.