Dit evenement is afgelopen.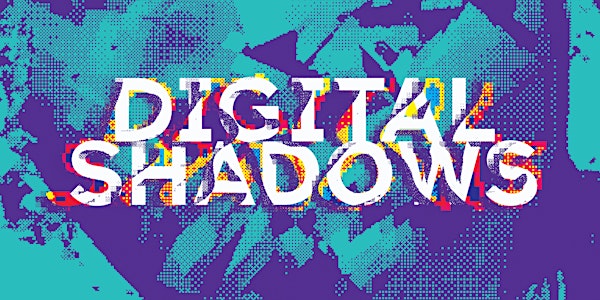 OBA Expo: Digital Shadows Panel Talk
Before the official opening of the expo Digital Shadows, we invite you for a panel talk with artists and experts.
Waar en wanneer
Locatie
OBA Oosterdok 143 Oosterdokskade 1011 DL Amsterdam Netherlands
Kaart en routebeschrijving
Over dit evenement
Before the official opening of the expo Digital Shadows at the Openbare Bibliotheek Amsterdam Oosterdok, we invite you for a panel talk with artists and experts in the field of art, science and technology.
Program
16:00 - 16:05 uur: Word of welcome by curator Zoénie Deng
16:05 - 16:20 uur: Presentation Ibiye Camp
16:20 - 16:35 uur: Presentation Tomo Kihara
16:35 - 16:50 uur: Presentation Hannah Poon
16:50 - 17:05 uur: Presentation Sander van der Waal
17:05 - 17:30 uur: Panel talk with all speakers. Moderated by Marleen Stikker
Artists Ibiye Camp and Tomo Kihara will present how their practice helps shedding a light on the shadow sides of digitalisation. They map out excluding biases and mechanisms of control. In doing so, they resist certain current affairs in the digital transformation and propose creative alternatives.
During the panel talk, the speakers will debate key elements of accountability in digital technologies such as social media. Who is in control? How can we resist this control? And how can we create alternatives based on public values, trust and care?
More about the speakers and their presentations
Artist Ibiye Camp will discuss her strategies of refusal in teaching and artistic practices in which she tries to decolonise the conception of design, and uses scan as means of resistance to surveillance.
Artist Tomo Kihara will present his critical play and toys for thought in understanding AI, surveillance, and our agencies in shaping the AI enhanced infrastructures in the city.
Sander van der Waal, research director of Waag will introduce Waag's commitment to the internet that is based on public values, the methodology of public stack, and models of designing technologies together with societal actors in social movements.
Hannah Poon, PhD researcher from the Amsterdam School of Cultural Analysis (University of Amsterdam) will talk about her research on new forms of connection and resistance that were enabled by digital technologies after the Hong Kong 2019-2020 protests.
About the expo
This exhibition is carried out by Waag Futurelab and co-funded and supported by the Openbare Bibliotheek Amsterdam. It is presented in the framework of Artsformation, a European research project exploring the intersection between arts, society and technology. Artsformation investigates the potential of the Arts to intervene in critical social issues, with a view to remedying a range of abusive and exploitative aspects of digital technologies, such as labour politics, privacy and education.
Artsformation has received funding from the European Union's Horizon 2020 research and innovation programme under grant agreement no. 870726.