Evenementdetails
Restitutiebeleid
Neem contact op met de organisator om een restitutie aan te vragen.
Eventbrite-kosten zijn niet restitueerbaar.
Beschrijving van het evenement
Friendships are important for your health, brain and happiness. How much time and attention do you invest in your friendships?
Over dit evenement
FRIENDS | MEANINGFUL | SOCIAL NETWORK | FLOURISH
Lasting friendships are easier said than done. What does friendship mean to you? Through Facebook and LinkedIn we can expand our circle of friends with the click of a button. But what is a true friend? In this flourishing class we challenge you through practical exercises, personal reflection and inspirational ideas.
Having friends seems so obvious, but at the same time we don't pay enough attention to it. De Kwekerij takes you into the wonderful world of valuable social relationships. It will be an interactive evening in which we will discuss classic and modern ideas about friendship. From Aristotle to the influence of digitisation and social media. We also look at ourselves. When will you be there for your friends? How do you get more out of yourself and your friendship(s)? During this evening you review your idea of friendship. Who is in your 'warm greenhouse' and who is not?
--
This is a flourishing class of De Kwekerij: an inspiring and interactive workshop where we discuss themes that go beyond daily practice. We offer inspiring theories from interdisciplinary sources, do creative exercises and share personal experiences.
De Kwekerij's activities are meant for all students and young professionals who want to flourish between the ages of 18-35, regardless of background, gender identity or sexual preferences. We work in small groups of up to 10 participants. Are you looking for new insights and would you like to learn together? Join us!
Due to the further lockdown this flourishing class will take place online via Zoom. After purchasing your ticket you will receive a zoomlink at least 1 hour before the class starts.
If the price forms a barrier, please contact us.
www.kwekerijamsterdam.nl / info@kwekerijamsterdam.nl
Check our corona policy.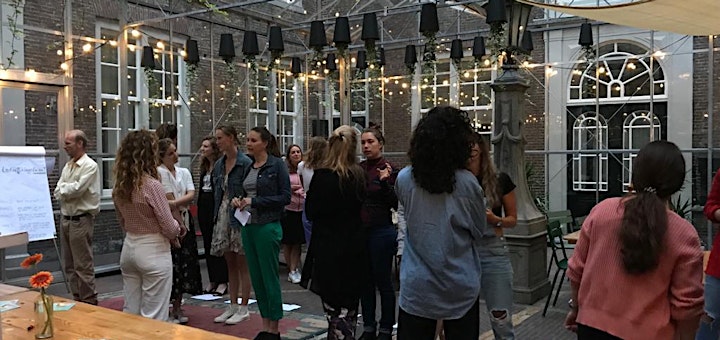 Datum en tijd
Locatie
Restitutiebeleid
Neem contact op met de organisator om een restitutie aan te vragen.
Eventbrite-kosten zijn niet restitueerbaar.
Organisator van Online Flourishing Class: How to build flourishing friendships?