Evenementdetails
Locatie
Online (details will follow per email)
Beleid voor refunds
Restituties tot 1 dag voor evenement
Eventbrite-kosten zijn niet restitueerbaar.
Beschrijving van het evenement
Beschrijving
How to Deliver Impactful Presentations & Become Memorable, Online.
UPDATE: This Friday's event "How to Deliver Impactful Presentations & Become Memorable" was originally planned to be an offline presentation which we have decided to now do online, and have adapted the content according to this new Business Breakfasts experience!
Presenting online or hosting a webinar does not mean poor (SD) quality whilst ''sharing your screen'', mediocre video playback, or people frustrated, because they cannot follow all of the above. Moving your training online means you MUST create a digital show, combining live with your charisma, mimics, your videos, presentation, voice inflection, empowering words and different interactive elements, all for your audience. AND you need to run the show seamlessly, (close) to perfection.
IMPORTANT!! For this online training you will need to login and join via your computer, as it is specifically designed for a desktop / laptop experience. We kindly recommend to use your computer.
During this online training you will learn fundamental aspects of virtually presenting and online presentations, all through very practical examples and exercises:
how to create interaction with your audience during an online presentation;
how to effectively use the right emotions and trigger the right hormones & neurotransmitters, even during a virtual training;
the power of visual aids;
your body language, voice and the impact they play in the online ''grand scheme of things'';
what are the human contexts and how are they fundamentally impacting your speech or presentation;
the fundamental difference between a poor quality slideshow from a shared screen and a regular training app, and your next level presentation;
presentations technical details (e.g. microphones, sound check, angles of light, 16:9 vs 4:3 formats, etc);
what nobody tells you about text, contrast, colors, physical contexts, imagery and more.
You will learn it all through very practical examples, in different formats focused on enhanced content retention, and by using experiential learning methodologies. In practice however, it will all be as easy as a-b-c and the retention tenfold.
Not only will you still have a full presentation with plenty of interaction you will all still have the opportunity to participate in our trademark "Leads & Needs," and to connect on LinkedIn.


Business Breakfast Bonus: By attending this event, you will also receive a 20,- discount on Bogdan's workshop "The Art of Impactful Presentations" which takes place on March 27th online.

About Bogdan Manta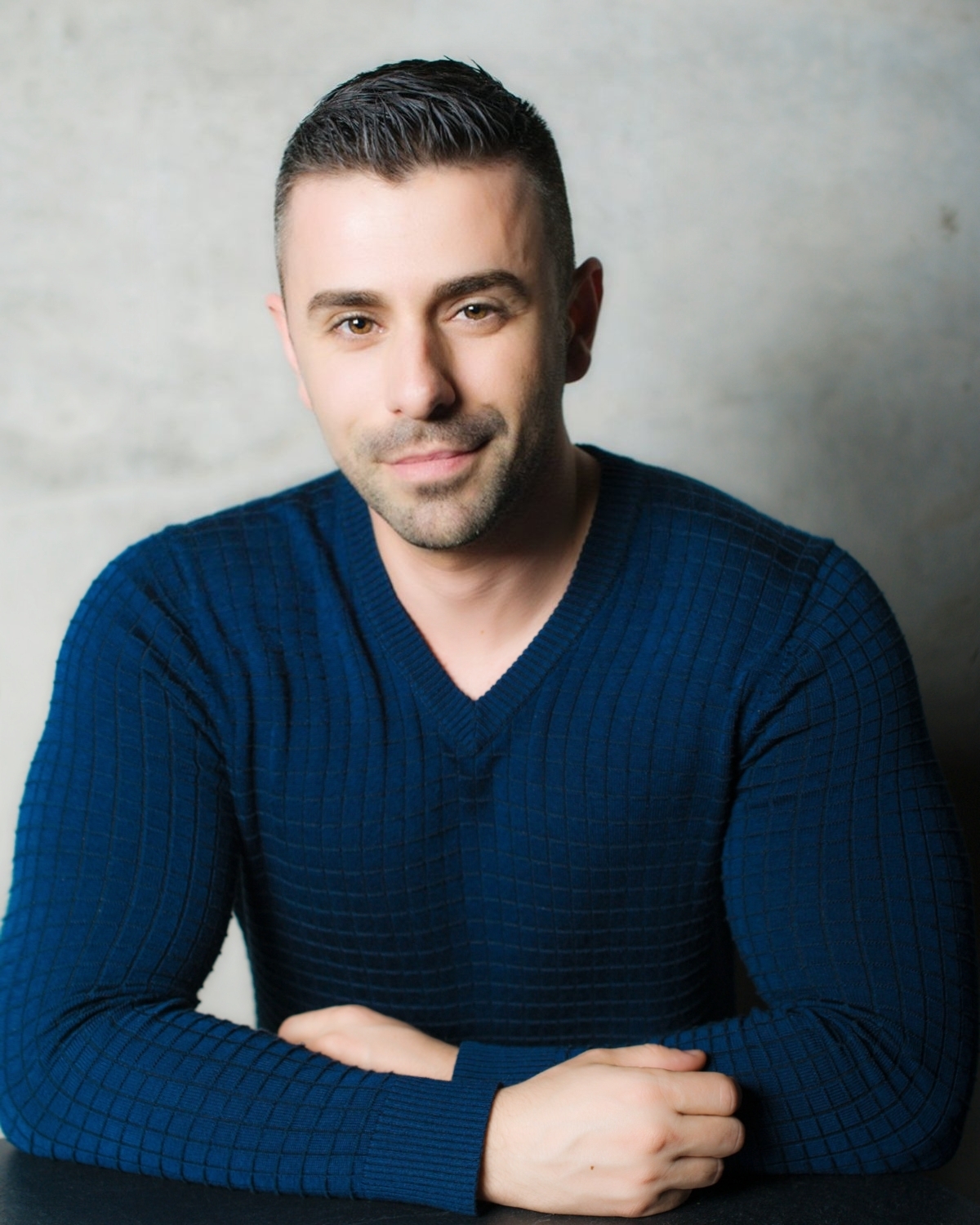 This training is led and facilitated by Bogdan Manta, Live Communication Strategist, Negotiations & Presentations Master Coach.
Bogdan's background comes from neuro-marketing, (corporate) communications, social psychology and multifaceted program management. For 17 years he has worked as a creative, program director, content creator, show caller, negotiator, speaker coach, senior project manager, or corporate storyteller, developing projects, programs and experiences for most Fortune 500 companies, associations or non-profit organizations.
When it comes to facilitating, teaching and coaching, he focuses on applying neuropsychology to different learning models, emphasizing the human sensorimotor, cognitive, and affective response to stimuli. Bogdan uses complex methodologies, but in practice, the learning is as simple as a-b-c.
Location
This event will now take place online! For those who register, details will follow by email.
Tickets
Tickets are € 15 (excluding VAT) and you can buy them up until midnight the day before the event.
Join us for breakfast from the comfort of your own home ;0) and take your business to the next level!
Kind regards,
The Business Breakfast Team
Lara Wilkens, Jennifer Nunez, Juan David Garzon, Ana Carolina Gallo, and James Calcinai
Datum en tijd
Locatie
Online (details will follow per email)
Beleid voor refunds
Restituties tot 1 dag voor evenement
Eventbrite-kosten zijn niet restitueerbaar.