Dit evenement is afgelopen.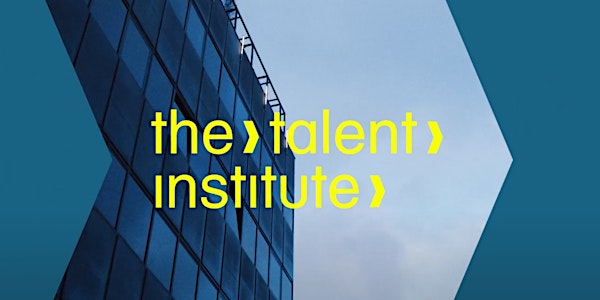 Online Info Event 21-03-2023| Growth Hacking Traineeship @ TTI
Online Info Event! Leer alles over het Growth Hacking Traineeship van The Talent Institute!
Door The Talent Institute
Datum en tijd
di. 21 mrt. 2023 03:30 - 04:00 PDT
Over dit evenement
Hire character. Train skills. Dit is onze overtuiging en de basis van ons unieke traineeship. Per traineeship selecteren wij 25 talenten, waar je de kans krijgt om je carrière in digitale en experimentele marketing te kickstarten! In 6 maanden combineer je theorie met praktijk en leer je alle kneepjes van het vak van onze Growth Lead Experts. Verschillende tools, kanalen en technieken komen aan bod zoals Google Analytics, Experiment design en A/B testing. Dit combineren we met de Growth Hacking (Lean Startup) methode, die je leert jouw acties te testen, valideren en te onderbouwen met data. Na deze crash course mag je jouw opgedane kennis direct toepassen bij het bedrijf waar je mee gematcht bent, ontwikkel jij kickass email-marketing campagnes en blaas jij je nieuwe collega's omver met je sterke facebook ads. Of je dat kan onderbouwen? Jazeker, dankzij de training, support en coaching van de experts en de community van The Talent Institute kun jij je maximaal ontwikkelen.
Tijdens dit Online Event zullen wij jou alles vertellen over de visie achter het Growth Hacking Traineeship. Daarnaast wordt het verloop van het traineeship in detail blootgelegd, én zal een huidig trainee jou alles vertellen over hoe hij het Growth Hacking Traineeship tot nu toe heeft ervaren.
Klinkt dit jou nu al als muziek in de oren, en wil je meer weten over het Growth Hacking Traineeship? Mis dit Online Event dan niet, en meld je nu aan voor een gratis kaartje!
Over de organisator
We are The Talent Institute.
We create talent development programs in digital growth & innovation for the next generation of young professionals.
We teach our talents everything there is to know about digital growth and innovation, and we connect them with the finest and most innovative companies.