Evenementdetails
Restitutiebeleid
Restituties tot 1 dag voor evenement
Eventbrite-kosten zijn niet restitueerbaar.
Beschrijving van het evenement
Beschrijving
Workshop From Zero to 100s of Customers

How would you feel if you could consistently get new customers for your business?
The key 2 reasons why most entrepreneurs struggle with getting customers is:

Lack of CLARITY in who their ideal customer is, what pain point/desire they have that they must solve and the solution to the problem/desire.

Poor POSITIONING of the product/service with the ideal customer. The offering is not matching the need and the sweet spot is not there.
Without these two crucial foundation steps, most marketing and sales efforts will be an uphill struggle leading to little or no results as the key ingredients are missing.

During this workshop, Silja will take you through the process of how you can get absolute CLARITY on what you are offering to whom and why you are offering and how you can POSITION yourself so you find the sweet spot so your sales efforts almost become effortless as your offering becomes a MUST have for your ideal customer.

The workshop is divided into two parts:
1. Gain CLARITY and
2. POSITION yourself so your selling becomes almost effortless
During this session will also focus on creating Target Persona's (for businesses in any stage) and how to validate them.

Who is this workshop for:
For entrepreneurs, service providers, freelancers and startups who want to grow their business.

You will leave with:
- Sense of clarity of what you are offering, to whom and why
- Know-how you can position your offering so you can gain that sweet spot
- 6 easy strategies how you can reach your ideal customer
- Growth Hacking tools kit to help you grow your business

Agenda:

9.00-9.30: Welcome & networking
9.30-10.00: Introduction of the importance of Clarity and Positioning
10.00-1100: Activity: Exercises on Clarity and Positioning
11.00-11.30: Discussion: Findings from the exercises and wrap up

Business Breakfasts Bonus:
By attending this event, you will also receive a 20% discount on the brand new Business Breakfasts Summer Mastermind which starts June 30th!
All Premium Business Breakfasts Members get 30% off.
During these 90 minute sessions which will take place every two weeks over 10 weeks, you will have access to not one but two coaches, and the benefit of working together with us and the insight and strategy from others in the group.
We will cover:
Session 1: CLARITY

Session 2: POSITIONING

Session 3: STRATEGY

Session 4: ENGAGEMENT

Session 5: GROWTH
In between these sessions you have time to implement the framework into your business so you get real results in a matter of months!
More information will be available soon.

About Silja Thor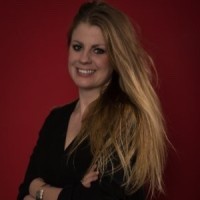 Silja Thor is a passionate serial tech and impact entrepreneur who has lived in 9 countries. She currently has startups, service businesses and NGO's in the Netherlands, Iceland, Uganda, UK and Nigeria. She is the founder of Female Founder, growth coaching service.

She has been involved in almost every stage of business, from idea stage, launching the product/service, getting investors on board, scaling up and selling the business (or closing it).
She has had many highs and many lows in her business journey. She understands many, if not most, of the challenges and opportunities that face entrepreneurs and small business owners. She now works as a business mentor helping startups grow.

For more information about Silja visit, or follow him on social media:
LinkedIn personal
Instagram
Female Founder
Free Zero to !00 Customer Guide
ARC INVESTMENT


Location
This event will take place online on Zoom from the comfort of your home own, with your favorite morning brew and breakfast!
Prior to event, you will receive an email from Lara Wilkens and via Eventbrite including a link and a password to where the event will take place online.
Tickets
Tickets are € 49 (excluding VAT) and you can buy them up until midnight the day before the event.
Join us for this hands-on practical online morning workshop and learn new skills that you can apply to your business right away!
Kind regards,
The Business Breakfast Team
Lara Wilkens, Jennifer Nunez, Juan David Garzon, Ana Carolina Gallo, and James Calcinai
Datum en tijd
Locatie
Restitutiebeleid
Restituties tot 1 dag voor evenement
Eventbrite-kosten zijn niet restitueerbaar.
Organisator van Online Workshop From Zero to 100's of customers
Amsterdam Business Breakfast is a monthly, English-spoken, community-driven business development platform for entrepreneurs with presentations, workshops, and unique content provided by experts.


Our events are a means to connect local entrepreneurs, be inspired by unique guest speakers, and to grow your network. These events take place in the morning so they don't break up your day or take up too much of your personal time.
 
Each month's presentations take place in the beautiful classic Amsterdam building of StartDock on Keizergracht from 8.30-10.30 AM. All morning workshops start at 9.00 AM.


Since March 2020 we also offer online events via Zoom. To register for our online events, visit our Amsterdam Business Breakfast Eventbrite profile: 
https://bit.ly/2YVqTd3. 


Business Breakfasts Online
The Business Breakfasts Online Community is an extension of its offline events and facilitates more networking, community building and learning. It is on every device – native iOS, Android, and web – where community members can find all events (offline and online), discussion forums, member profiles and chat functions, and to our Premium Membership.
Our Premium Membership is an add-on to the Business Breakfasts Online Community and offers exclusive access to monthly unique content (like mini lessons) from the Business Breakfasts Experts. This content ranges from Marketing to Business Strategy and more. You also gain access to exclusive content including ongoing Q&A and "Leads & Needs" forums, all presentations and networking events free, up to 50% discounts on workshops, Masterminds, collaboration events, and past event recordings. 


You're invited to try our Premium Membership for two weeks whenever you like! Please visit https://bit.ly/2L7uCh0. You will need to register your name and email address first and you can de-register whenever you like, no strings attached! 


If you have any questions about Business Breakfasts, please contact Lara at Lara@larawilkens.com.
To receive our newsletter, visit www.businessbreakfasts.nl (full website coming soon!) and select your preferred location. To see all previous and upcoming events, please visit: www.larawilkens.com/business-breakfasts. 


Looking forward to meeting you! 


Lara Wilkens - Founder of Business Breakfasts