Dit evenement is afgelopen.
Locatie
GRIMM Keizersgracht 241
Keizersgracht 241
1016 EA Amsterdam
Netherlands
Opening Daniel Richter | Shellshock
Over dit evenement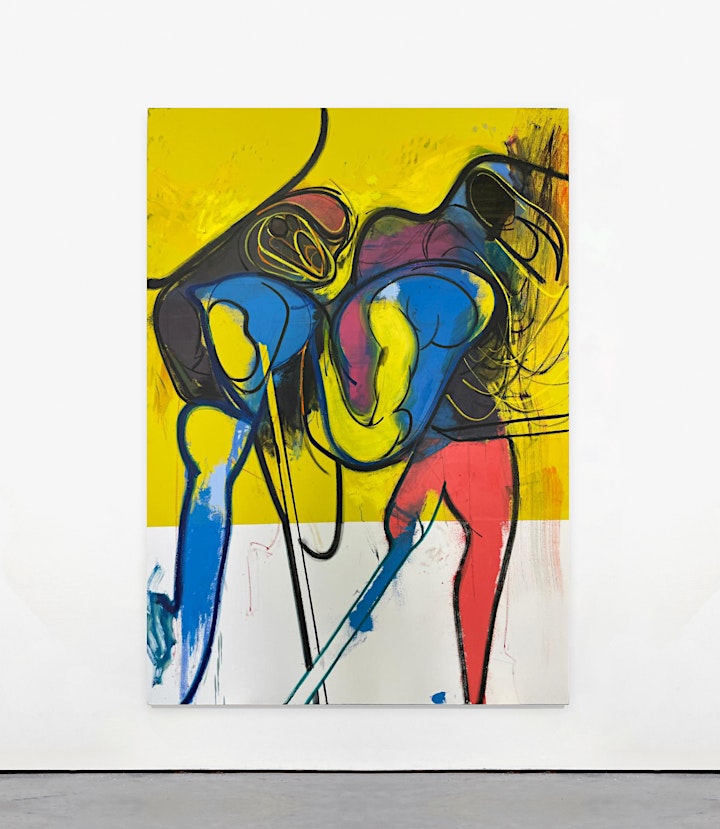 GRIMM is proud to announce the fourth solo exhibition by Daniel Richter with the gallery in Amsterdam.
The opening of the exhibition coincides with Amsterdam Art Week, Thursday June 17 until Sunday June 27, 2021.
In this presentation of new paintings Daniel Richter fragments and distills figuration to a minimum with sharp lines depicting the contours of body parts. This gestural approach is strengthened by vivid, vibrant hues that create a suggestion of movement. The dynamics in these paintings suggest pushing, showing, mingling and pulling. The interplay of the strong silhouettes and the subtle gradation of color in the background balances between abstraction and figuration.
Richter's paintings are liberating in their openness to interpretation. Undercurrents of violence, eroticism, isolation, awkwardness and oppression abound, while absurdity, surrealism, confusion and the pure attractiveness of colors and shapes lend the works a ludic quality. In these new paintings we see anthropomorphic figures depicted through lines and fields of colour in an unresolved space which eludes actual spatial orientation.