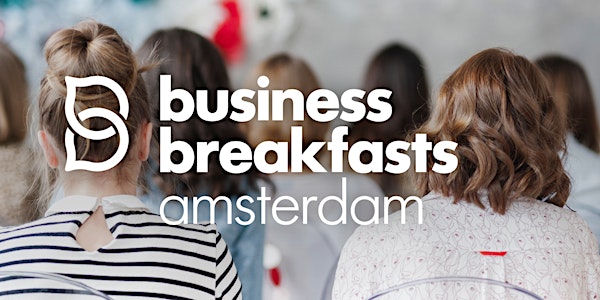 Partnerships: how collaboration can support the growth of your business
Restitutiebeleid
Neem contact op met de organisator om een restitutie aan te vragen.
Eventbrite-kosten zijn niet restitueerbaar.
Learn how powerful partnerships and how collaboration can support the growth of your business.
Over dit evenement
Powerful Partnerships: how collaboration can support the growth of your business by Erica van Engel.
In today's business environment it's common to join forces. Whether you're just starting your entrepreneurial journey or ready for the next level, partnering with others can bring many opportunities to build or grow your business. But how to find the right partner, and how to shape the partnership in a way that each partner has a maximum benefit?
This is what Erica van Engel will cover in Powerful Partnerships.
By the end of this presentation, you will know:
What to consider before partnering up
How to set a partnership goal
Different types of partnerships
What arrangements to make
Business Breakfasts Bonus:
Attendees receive a free digital partnership checklist from Belief in Business.
About Erica van Engel
Erica van Engel is a conscious business consultant and the founder of Belief in Business, a boutique agency that provides coaching, consulting, and connecting services for female change makers. Erica helps her clients to build and brand their conscious businesses while growing their social impact, income, and influence. To empower others, in particular women, as conscious leaders, she draws on her extensive entrepreneurial and leadership background.
Erica was a board member of the Chamber of Commerce in her region for 10 years. She is now extended board member of the International Alliance of Women (IAW) and represents the IAW at the United Nations Industrial Development Organization. In 2017, she was named one of VIVA400 Women by VIVA Magazine. The year after she was awarded the title Woman of Excellence by the Women Economic Forum.
Since starting her first business in 1995 she collaborated with many other entrepreneurs and she'll share all her lessons learned.
For more information:
https://www.linkedin.com/in/ericavanengel/
Important
Currently, it is still being determined if this event will be held online or offline. Depending on this decision, the times are subject to change. We will inform you as soon as possible.
You will receive an email from Lara Wilkens the day before the event with Zoom link and other details you will need to join the event.
Tickets
Tickets are €20 (excluding VAT). For all Business Breakfasts Premium Members, this event is free.
Business Breakfasts Online
The Business Breakfasts Online Community is an extension of its offline events, and facilitates more networking, community building and learning. It is on every platform–native iOS, Android, web –where community members have access to several forums, member profiles, and to our Premium Membership.
Our Premium Membership is an addition to the Business Breakfasts Online Community and offers exclusive access to monthly unique content (like mini lessons) from the Business Breakfasts Experts including ongoing Q&A forums, all presentations and networking events free, up to 50% discounts on workshops, and an ongoing forum to share 'Leads & Needs.'
You're invited to try our Premium Membership for two weeks whenever you like! Just click here (you will first need to register your name and email address, and you can de-register whenever you like. No strings attached.)
Kind regards,
The Business Breakfast Team
Lara Wilkens, Jennifer Nunez, Juan David Garzon, Ana Carolina Gallo, and James Calcinai