Dit evenement is afgelopen.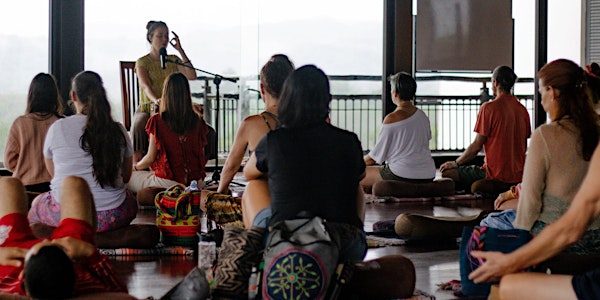 Peia :: Vocal Workshop Song Of The Ancients in Amsterdam
Ancestral Songkeeper and multi instrumentalist Peia Live in Amsterdam :: Resurgence Tour 2022 :: Vocal Workshop Songs Of The Ancients
Waar en wanneer
Locatie
Vondelkerk Amsterdam Vondelstraat 120 1054 GS Amsterdam Netherlands
Kaart en routebeschrijving
Beleid voor refunds
Geen refunds
Over dit evenement
HeartFire.nl presents Peia Resurgence Tour 2022 :: Live in Amsterdam
Vocal Workshop Song Of The Ancients :: 26 August 2022 @Vondelkerk Amsterdam
(also available Ceremonial Concert on 25th August 2022 @Vondelkerk Amsterdam, see here for tickets).
PLEASE PAY ATTENTION: THE WORKSHOP WITH PEIA HAS BEEN MOVED TO A NEW LOCATION, TO THE VONDELKERK IN AMSTERDAM!
Such a gift that Archival Song Keeper, writer and multi-insumentalist Peia will be back in Amsterdam for a concert (August 25th) and a vocal workshop (August 26th).
Ticketsales for both concert and vocal workshop starts June 3rd 2022 at 10:00 CET.
Peia's voice is touching the depths of your soul and will sparkle your heart and nourish your body. Music and Prayer as Medicine. Blessed we are that she is back in Amsterdam after five years! She decided to stop touring for a while to focus on other beautiful projects so this is your chance to experience Peia live. She will bring amazing musicians as well. Liron Meyuhas on percussion and a double bass player. Don't wait too long to buy your tickets!
More info about this workshop on our website: https://heartfire.nl/events/peia-vocal-workshop-song-of-the-ancients-resurgence-tour-vondelkerk-amsterdam-20220826/.
Find all infomation about her ceremonial concert on August 25th on our website: https://heartfire.nl/events/peia-ceremonial-concert-resurgence-tour-vondelkerk-amsterdam-20220825/.
Workshop: Song of the Ancients
Each one of us is gifted with a uniquely beautiful voice and lineage of song. Discover your true voice through an embodied practice, engaging natural breath and resonance techniques guided by Peia. Learn to harness the power of your breath, deepen and expand your breath capacity and sing from your core. Unlock the natural resonance of your voice and learn to direct sound, and move it through the body as well as the room. Working with tools from the ancient Indian alchemy of Raga we will enter a deeply meditative practice known as 'The Yoga of Sound.' We also gain deeper understanding of the physical workings of the voice from Vocal Pedagogy (the science of the voice) and learn to sing with grace, power, flexibility and ease.
During our time together we will explore:
• Somatic & Embodiment tools to unblock both the singing and speaking voice & liberate our inherent expression of beauty and vitality.
• Breath meditations and techniques to return to our natural breath cycle, which regulates the nervous system and helps to release trauma stored in the body.
• Practices to cultivate both resonance and volume without taxing or overworking the voice
• Vocal Warm Ups and tools to stretch the vocal range gently
• Vocal Care
• One Song from the Celtic Tradition that will connect us to the rituals and way of life of these ancient people.
It is said that at it's height the Celtic culture stretched from as far South as Turkey to the North of Scotland & Ireland. If you have European blood running through your veins, there is a good chance that you share an ancestral connection to the Celtic Clans. This is an opportunity to dive into both the songs and the language of this ancient culture.