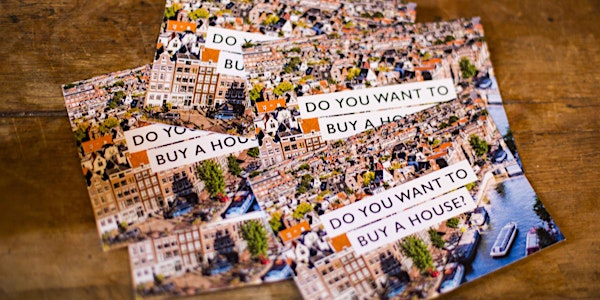 Private 60-min Q&A | Certified Real Estate Agent Barry Burgemeester
Locatie
Rhijnvis Feithstraat 3-A
Rhijnvis Feithstraat
1054 TT Amsterdam
Netherlands
Restitutiebeleid
Neem contact op met de organisator om een restitutie aan te vragen.
Eventbrite-kosten zijn niet restitueerbaar.
Ticketverkoop is gesloten
Ticketverkoop is gesloten
Next event: 1-hour private session with a real estate agent and a notary: 22-06-2022 16.00 till 19.30 Ticket sale will be on soon!
We're offering you the rare opportunity to sit down with both a buying agent and a notary at the same time!
Over dit evenement
If you want to buy the dream home, but don't know where to start then Barry Burgemeester and a cival law notary will be more than happy to help.
Over a 60-minute session you'll be able to discuss your personal circumstances.
Why do you need a notary?
In Amsterdam, it is customary for the notary to draw up the purchase agreement after which it is signed by both parties at the notary's office. Subsequently, the notary takes care of the implementation of the stipulated agreements as laid down in the agreement. But also if you need a mortgage you have to visit the notary. You might say the notary is a VIP during the whole purchase proces, but also after you become the owner of your new home. The legal notary will inform you about the process and family law.
Before all this happens, we first have to find a new home!
Barry, certified real estate agent and expat expert for over 23 years, will explain why it is so difficult to get onto the ball and also how you can succeed! As specialists in the expat market, he can explain the whole purchase process, and much more.
We will be in contact as soon as your ticket is confirmed to ask which remaining slot is available and also to ask some additional questions prior to the event. The current time slots available are:
16:00 – 17:00
17:00 – 18:00
18:30 - 19:30
€50 deposit
We have decided to charge a €50 deposit for this event. This is to limit the number of people who cancel at the last minute, which can have a negative financial impact on us. Please note that we will issue refunds to those who cancel more than 7 days before the event. We will also return the €50 deposit to you once you have attended!
If you have any questions please send us an email via monique@howtobuya.house
See you soon!
Team HTBAH