Dit evenement is afgelopen.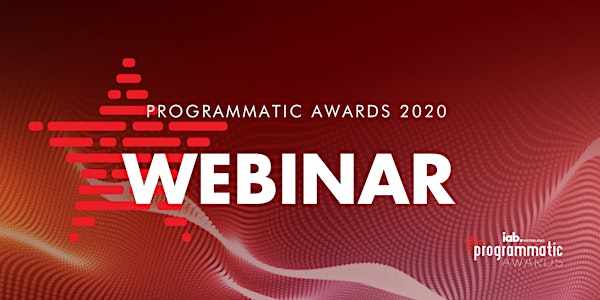 Programmatic Awards Webinar #3
Campagne Awards // Innovating Format of Channel
Beleid voor refunds
Neem contact op met de organisator om een restitutie aan te vragen.
Eventbrite-kosten zijn niet restitueerbaar.
Over dit evenement
In de weken voorafgaand aan de prijsuitreiking zullen de genomineerden van de Campagne Awards en de Solution Awards tijdens de Programmatic Awards webinars hun case aan het publiek presenteren. Door het organiseren van de webinars we de markt voorzien van inspiratie, kennis, inzicht en de mogelijkheid geven om vragen te stellen.
In de derde webinar zullen de genomineerde in de categorie Innovating Format of Channel hun cases presenteren.
De webinar start om 15.00 uur en zal rond 16.00 uur worden afgerond.