Dit evenement is afgelopen.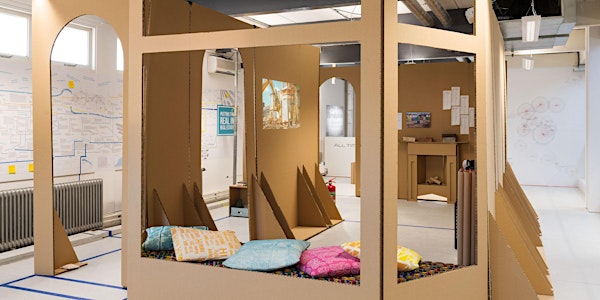 Public Program: Decommodifying Housing
A public program consisting of a role-playing exercise and discussion in relation to the training Decommodifying Housing.
Waar en wanneer
Locatie
BAK, basis voor actuele kunst Pauwstraat 13a 3512 TG Utrecht Netherlands
Kaart en routebeschrijving
Beleid voor refunds
Neem contact op met de organisator om een restitutie aan te vragen.
Eventbrite-kosten zijn niet restitueerbaar.
Over dit evenement
Come to BAK on Sunday 20 October for a public event in the context of project Trainings for the Not-Yet: Decommodifying Housing, a role-playing exercise with Homebaked Community Land Trust (CLT) (Britt Jurgensen), De Nieuwe Meent (Selçuk Balamir), de Kasko (Joska Ottjes), Refugee Collective We Are Here, Ethel Baraona Pohl, and Irene Calabuch Miron.
After a week of knowledge-exchange on care work, policy making, and future projections on housing, the conveners of the Decommodifying Housing training will share their learnings through a practical exercise of role-playing.
Everyone is invited to join this simulation of diverse scenarios relating to radical housing alternatives, drawn from the experiences and urgencies shared during the training. Working in groups, the proposed challenges are faced with a strategic and cooperative approach, opening a space for reflection around the learnings of the training week.
Cannot make it to the role play session? Join us at 16.00 for the presentations and discussion, where we will put in common our experiences and discuss further alliances and collaborations.
Tickets: €6 normal/€3 student discount. Including entry to exhibition Trainings for the Not-Yet on Sunday 20 October.
This event is free to attend for participants to the training with Homebaked, Decommodifying Housing, taking place that week.
// Image: Homebaked Community Land Trust (CLT), Homebaked Co/operative Bakery en Homegrown Collective, Brick by Brick and Loaf by Loaf We Build Ourselves, photo: Tom Janssen.
______________________________
Trainings for the Not-Yet, a project by BAK and artist Jeanne Van Heeswijk, is an exhibition as a series of "community learnings", performative workshops, artworks and conversations, for a future of "being together otherwise". With contributions by over 50 (inter)national and local guests, initiatives and communities.