Dit evenement is afgelopen.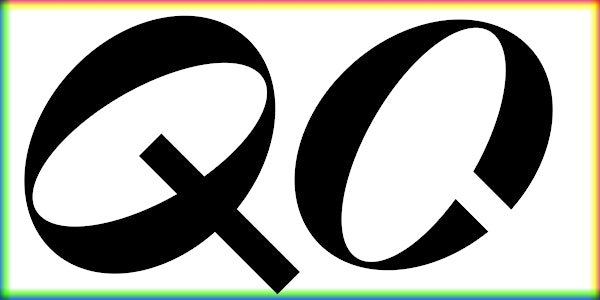 Queer Currents 2021 - VANILLA by Kevin Gumbs
A dance performance by Kevin Gumbs (Aruba)
Waar en wanneer
Locatie
Vondelpark3 3 Vondelpark 1071 AA Amsterdam Netherlands
Kaart en routebeschrijving
Beleid voor refunds
Neem contact op met de organisator om een restitutie aan te vragen.
Eventbrite-kosten zijn niet restitueerbaar.
Over dit evenement
"Biography:
Dance performance by Kevin Gumbs - Presenting the new performance ""VANILLA""
The characteristics that have traditionally defined masculinity no longer apply to the modern understanding of what masculinity truly entails. The contemporary approach to gender has become much more fluid, free and out of the box. The lines between masculinity and femininity are blurred. Both of these energies are emotional, assertive, homemakers, providers, and childcarers. The parameters that used to delineate the image of masculinity are no longer relevant in defining our gender and sexual preferences.
Performers:
Evert Vikram
Mattijs van Werkhooven
David Cham
Otmar Martina
Kevin Gumbs, 29, is an Aruban professional dancer, teacher, and choreographer.
Kevin is one of the youngest choreographers on the island to present five productions in Cas di Cultura, Aruba. Having been in love with dance his whole life, Kevin moved to the Netherlands in 2010 to study professional dance. Throughout his studies, he would return to Aruba to organize summer dance camps, choreograph performances, and to do an internship.
Kevin studied at the Utrechtse Dance Academy and graduated in 2013 as a dance teacher and professional dancer. Afterwards, he enrolled in the Theatre and Dance Academy in Amsterdam. There, he was admitted into the Dance Teacher Program. Kevin graduated in 2018 and received his Bachelor Degree as a dance teacher.
Over the course of the past years, Kevin has amassed a wealth of knowledge and experience in the field. He has choreographed several dance performances. Kevin has also had the privilege of working with well-known Aruban and international artists. He has performed in several dance and theatre productions across Europe, in addition to international projects. In 2019, Kevin was selected to partake in the Wereld Museau Rotterdam's Super Straat video installation. Kevin was chosen to play one of the personas in the installation, which will be visible until 2024. Additionally, Kevin has appeared in starring roles in commercials across the Netherlands.
At present, Kevin is focused and dedicated to his teaching career. He currently teaches at the Utrecht Dance Academy and at the Theatre and Dance Academy in Amsterdam."