Meerdere data
Register Power BI Training in Groningen - Power BI Training Cost
Evenementdetails
Locatie
Hoge der A 4
4 Hoge der A
9712 AC Groningen
Netherlands
Restitutiebeleid
Neem contact op met de organisator om een restitutie aan te vragen.
Eventbrite-kosten zijn niet restitueerbaar.
Beschrijving van het evenement
Register Power BI Training in Groningen - Power BI Training Cost
Over dit evenement
Contact for Power BI training in Groningen - Power BI training cost Mr.Data.
Info@mr-data.nl or plan a free meeting by www.mr-data.nl/plan
Business Intelligence (BI) is the collection of tools and processes that people use to collect data and turn it into meaningful information. Converting this data enables you to make better decisions. Microsoft Excel contains various BI options, with which you can easily link and visualize data from different data sources. With these extra options, Microsoft Excel has now become a true self-service Power BI functionality.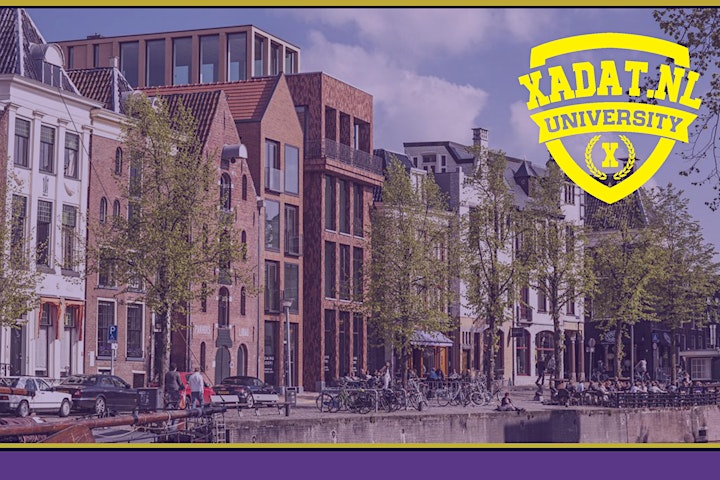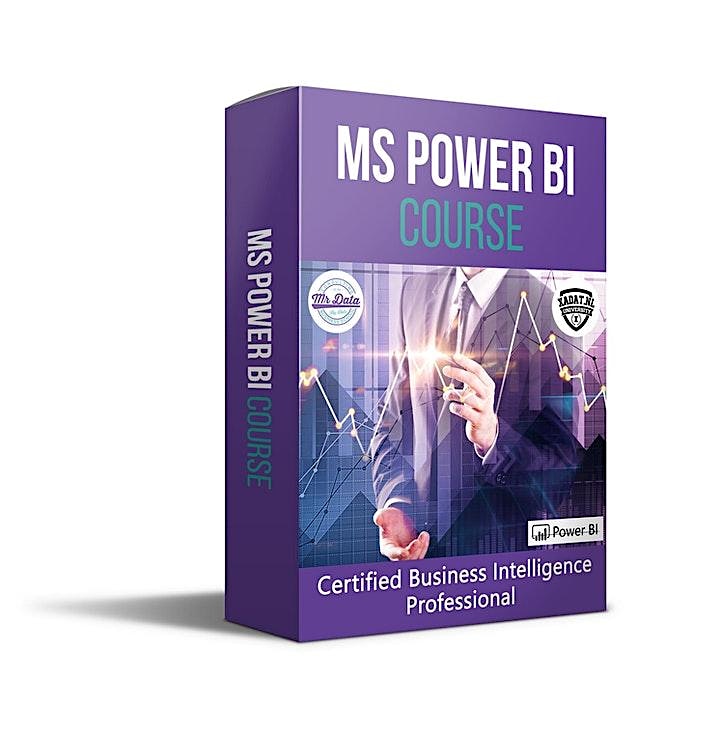 In this practice-oriented 2-day Power BI course you will learn, among other things, how to link tables from a SQL Database and to use that data to create a Data model (PowerPivot). Then you will use calculations to expand the data into useful information (DAX calculations). Then you use this data to create pivot tables based on a relational table system (the data model). Due to the strong compression technique, millions of lines of information can be accessed. Furthermore, with the data from the data model, visualizations are made with PowerView and PowerMap. This training also covers PowerQuery to edit data from different data sources and add that edited data to the data model. The last part of this training is creating visualizations from various sources with Power BI Desktop.The practical approach of this training consists of theory and exercises with the technology, so that you get an optimal result from Power BI.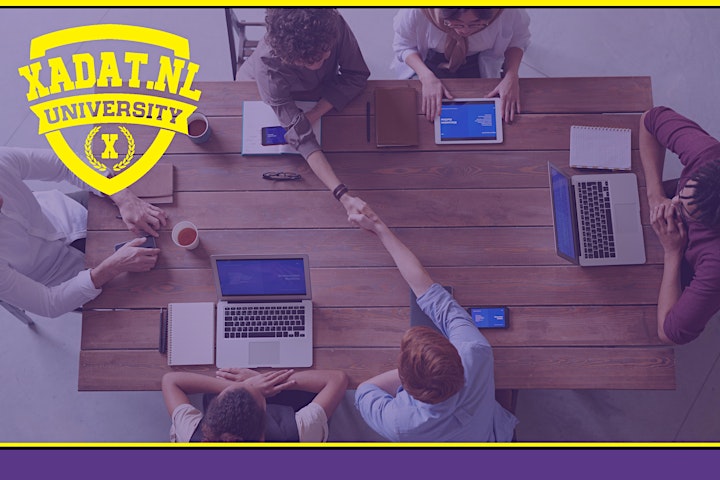 Target audience :This Power BI Microsoft Excel course is intended for BI specialists, analysts, power users, IT professionals and advanced MS Excel users who want to become acquainted with the self-service Power BI applications of MS Excel. The training is aimed at people who, with the linked data from other sources, create and maintain data models.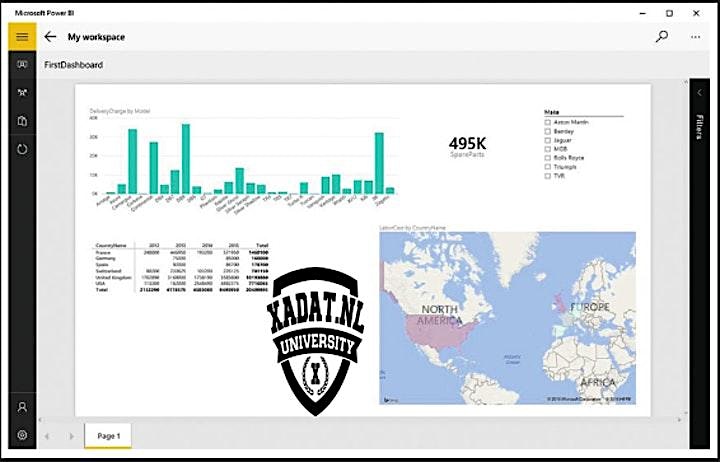 Foreknowledge :Skills at the level of MS Excel advanced or expert.Experience with database technology with pivot tables.If these skills are lacking, we advise you to first follow the MS Excel Advanced course.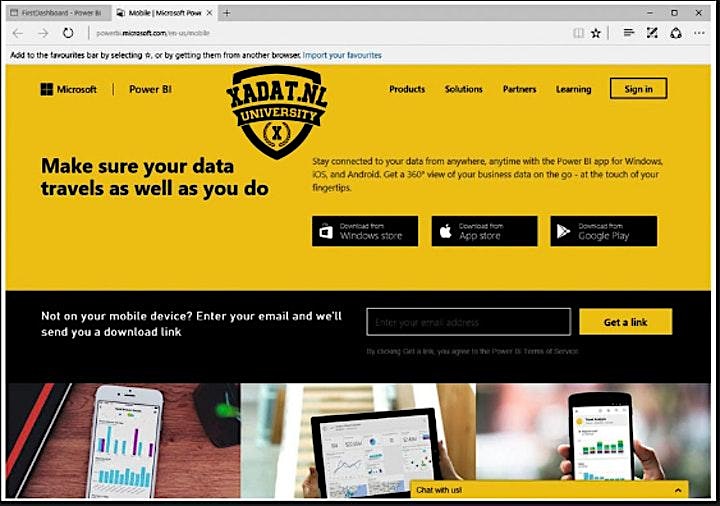 Subjects :- PowerPivotCreate and modify connections with an SQL database, with which a data model is created. Add tables from an existing connection or other source. Data types and regional settings. Link an Excel worksheet with the data model. Create hierarchies using DAX calculations. Add data to the model using DAX calculations (for example: YTD revenue, KPIs).- PowerViewCreating visualizations using the created data model. Default field set, adjust table behavior. Create a visual report (dashboard) with different objects such as: Title and logo, Slicer / filters, Table, Charts- PowerMapCreating animated visualizations. Create a PowerMap tour, which can also be used to make a video (MP4).- PowerQueryRead data from an SQL database. Query Folding. Edit data: Hide and modify columns, Merge queries (Joins). Reuse a data source. Customize data types. Delete null values. Merge / split columns. Read in data from Excel. Features including: NumberToText. Read in and edit csv / text files (single or from a folder). Create a function with M script. Add query data to a data model.- Power BI Desktop (application)Retrieve data from a SQL Server database. Merge queries, add Excel data, check and adjust relationships of the model, create visualizations from different sources
Locatie
Hoge der A 4
4 Hoge der A
9712 AC Groningen
Netherlands
Restitutiebeleid
Neem contact op met de organisator om een restitutie aan te vragen.
Eventbrite-kosten zijn niet restitueerbaar.
Organisator van Register Power BI Training in Groningen - Power BI Training Cost
Mr. Data Business School. Mix van klassikaal en digitaal onderwijs, ook wel Software as a Service en
Computerservice.Deze Private IT Business School biedt u verschillende modules, studievormen opleidingstrajecten, klasikale trainingen, klasikale trainingen begeleiding, omscholingscursussen, learning events en advisering voor volwassenen op het gebied van Big Data.
Maatschappelijk belang
Het maatschappelijke doel van Mr. Data Amsterdam is om mensen vanuit een kansarme positie in een kansrijke positie te helpen, in samenwerking met gemeentes, overheden, werknemersbelangenorganisaties en ondernemingsraden. Mr. Data Amsterdam heeft als doel om eind 2020, nummer 1,grootste private Business School te zijn van europa op het gebied van Big Data. Versnel uw carrière met deze omscholing naar ict /BI Consultant en schrijf je in voor onze opleiding.