Dit evenement is afgelopen.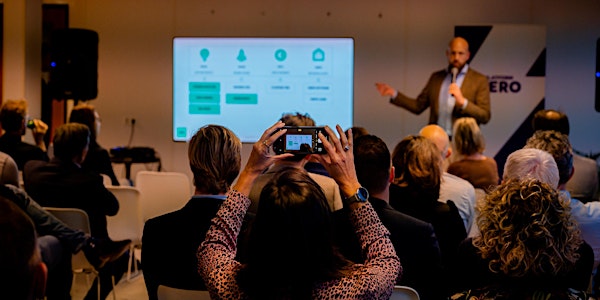 Renewable Energy
Join us for a session on renewable energy! Discover the latest technologies and learn how they can help us transition sustainably.
Datum en tijd
do. 9 mrt. 2023 16:00 - 18:00 CET
Locatie
Galileistraat 33, Rotterdam (Entrance at Galileistraat 15) 33 Galileistraat 3029 AM Rotterdam Netherlands
Over dit evenement
We are excited to host Bo Salet from wattlab and Jamie Frew from Hyfloat during our next monthly event!
Bo Salet and his team have developed integrated solar energy systems and turn inland ships into floating solar parks! Together with Damen Shipyards and Blommaert Aluminium, Wattlab developed plug & play solar hatches for inland and ships. Their technology is based on their race-winning solar panels.
Jamie is an expert when it comes to hydrogen markets and renewable energy and advises on large-scale industrial hydrogen projects. With this knowledge he designed a new floating offshore wind turbine to produce and store hydrogen.
Eager to learn more from these experts? Join us at the Platform Zero Climate Campus!