Dit evenement is afgelopen.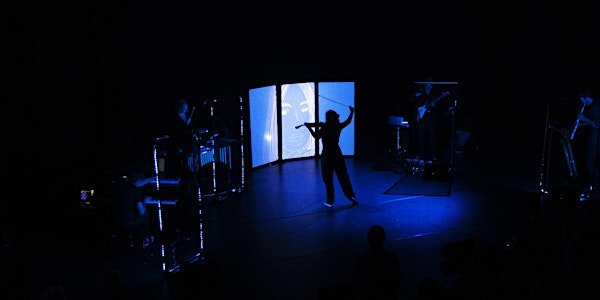 Rewire x Dag in de Branding - Saturday 18 September
Rewire and Festival Dag in de Branding will once again team up for a day + night of adventurous contemporary music on Saturday 18 September.
Waar en wanneer
Locatie
Multiple venues, Den Haag div 2500 Den Haag Netherlands
Kaart en routebeschrijving
Over dit evenement
Both festivals – Dag in de Branding focusing on Dutch contemporary music, Rewire focusing on the international avant-garde – stand for musical adventure and experimentation at the intersection of composition, improvisation, electronic and video. Taking place on Saturday 18 September across a number of different venues in The Hague, the collaboration will conclude the Rewire 2021 - offline edition.
Timetable 18 September
Theater aan het Spui:
15:00-15:30u - Timoteo Carbone & Federico Zurani (registration required*)
16:00-16:20u - Meriç Artaç
16:30-17:05u - Zeno van den Broek & Slagwerk Den Haag
17:30-18:00u - Timoteo Carbone & Federico Zurani (registration required*)
Lutherse Kerk:
20:00-20:45u - Maria W Horn presents Dies Irae
Korzo:
21:15-21.45u - Kluster 5 performs Celia Swart
Lutherse Kerk:
22:15-23:15u - Gareth Davis Group performs Stockhausen - Aus den sieben Tagen
*Registration Timoteo Carbone & Federico Zurani:
Due to the limited capacity, we kindly ask all visitors with a day or combi ticket (day + night) to register for the first (15:00) or the second (17:30) performance of Timoteo Carbone & Federico Zurani.
More info: www.rewirefestival.nl