Dit evenement is afgelopen.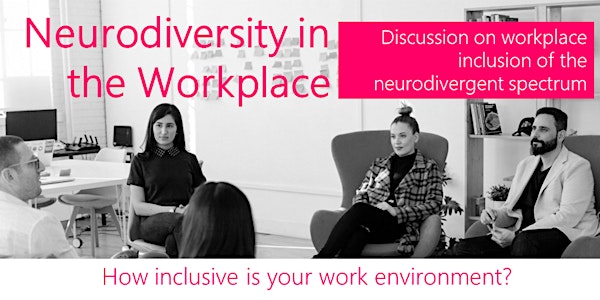 Round Table Discussions: Neurodiversity in the Workplace
A series of discussions on inclusion in the workplace specifically focusing on the spectrum of neurodivergence
Waar en wanneer
Locatie
Erasmus MC Doctor Molewaterplein 40 OWR-23 3015 GD Rotterdam Netherlands
Kaart en routebeschrijving
Over dit evenement
When talking about diversity, sometimes the topic of neurodiversity is overlooked. But many people struggle on the spectrum and, in order to create a better working environment, we need to begin a conversation.
Young Medical Delta is collaborating with Promeras, LUMC Association for PhD candidates (LAP) and Young Delft to bring to you a discussion series on how to better create an environment of inclusivity in the workplace for the spectrum of neurodivergence when creating medical technology innovations. In each city of the PhD associations, Delft, Rotterdam and Leiden, we will have speakers explain about a certain topic relating to neurodivergence and then have an open discussion with the speakers, the audience and people who wish to share their personal experiences.
The first round table will take place in Rotterdam at Erasmus Medical Centre where we will introduce a general overview of the neurodivergence spectrum and a doctor, who specifically supports autistic patients, will present their experience.
After the presentations, we will have a group of the speakers and students along the neurodivergent spectrum discuss and chat with the audience for an open conversation on the topic.