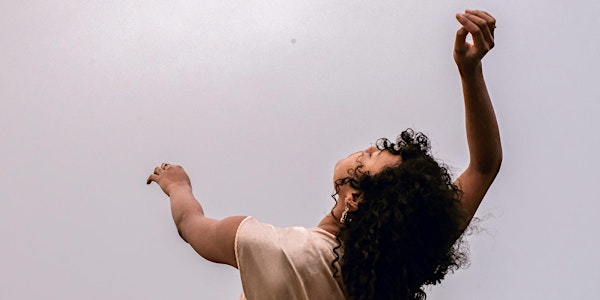 Sentient (body and) Dance
Locatie
MAHARA Holistic Lifestyle
123HS De Clercqstraat
1053 AK Amsterdam
Netherlands
Restitutiebeleid
Restituties tot 1 dag voor evenement
Eventbrite-kosten zijn niet restitueerbaar.
Sentient (body and) Dance - open classes ever other Monday evening in Amsterdam
Over dit evenement
SINGLE CLASS €15,-
5 CLASSES €60,- choose this option during check out when purchasing a ticket (single ticket +add-on)
Online reservation required
New dates will be added to the calendar soon!
Cultivate body awareness, experience pleasure in dance, boost your creativity, learn to follow your intuition and be curious to feel the beauty in you!
Let's award ourselves with a moment in the "now", to explore and express the physical, emotional and energetic body through awareness and a childlike playfulness. Let's reconnect to this morning feeling, where everything is possible. Together we will work with exercises that stimulate your sensory and kinaesthetic awareness. We connect to the breath, rhythm, the body as a whole, grounding, stamina and your own imagination.
This dance class is a moment for you to embrace and to surrender, to feel the beauty of things when taking it a little slower, to feel adventurous and shake things up, to feel warmth and gratitude, to honor your process and to grow, to enjoy and move with the rise and fall of your energy and/or emotions, to play, to trust and most of all to be yourself.
Sentient (body and) Dance is a dance and movement class that can be given in either Dutch or English. Please wear comfortable clothing in which you can move freely and try to be there 10 minutes in advance. The class is for movement enthusiasts, for both less and more experienced movers/dancers and for all that are interested in using movement and dance to tune in with or express themselves. This is a process-oriented and non-judgmental class, in which your personal creative development and embodiment is emphasized. We aim to create a save space were participants can go through their own personal journey but also share and inspire each other. A holistic dance approach is used, in which ongoing assignments ensure a natural build-up of intensity from start to finish. This dance class will be accompanied by life music and sounds that stimulate your senses and help you ground.
About the teacher:
Alexandra Loembé (1997) is a Russian-Congolese choreographer, teacher and dancer based in Amsterdam. In 2020 she graduated from the Dance in Education program at the Academy of Theatre and Dance/Amsterdam University of the Arts. From the start of her career she developed a transcultural vision in dance and the transfer of dance, that she apply's in various fields. Alexandra devotes her professional career to establishing her dance idiom/movement practice and authentic working method, in which she works from multisensory stimulation and kinaesthetic awareness. Within her choreographic and didactic principles, the here and now, the body as a whole, the power of the process, personal (creative-expressive) development and style transcending dance are of importance. Within both her artistic and didactic work she continues to research a holistic approach to dance and the transfer of dance.