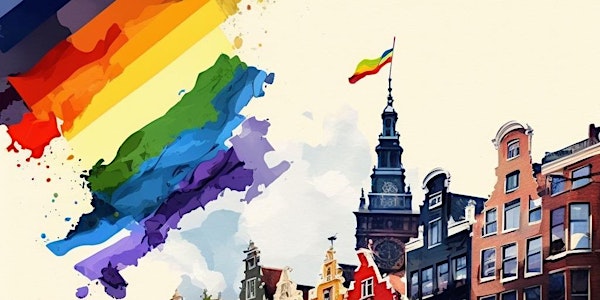 Sober is Sexy X Canal Parade Amsterdam
Your Sober is Sexy ticket for Canal Parade 2023
Datum en tijd
za. 5 aug. 2023 09:00 - 18:00 CEST
Locatie
Wordt binnenkort bekendgemaakt
Beleid voor refunds
Geen refunds
Over dit evenement
9 uren

eTicket voor mobiel
Sober is Sexy Canal Parade Amsterdam - Alcohol & Drug Free Boat*
Party animals! Are you ready for the most epic Pride Amsterdam experience ever? Step aboard our mega-boat and celebrate the inclusive vibe of Pride without alcohol!
We believe that partying is all about the great atmosphere, music, and people around you - not the drinks you're sipping. Our boat is the place to be with the coolest entertainment and the best music, so you can party and dance non-stop. And if you're feeling peckish, we've also got the most delicious and scrumptious bites and snacks on offer.
And what else is included in the ticket? Here's a rundown:
- Access to the most exclusive and festive boat of the Canal Parade
- An epic journey across the Amsterdam canals with the best view of Pride Amsterdam
- A non-stop party with the coolest entertainment and the best music
- The most delicious and scrumptious bites and snacks
- An unforgettable experience that you'll cherish for the rest of your life
We want to make sure that our boat is a safe and inclusive space for everyone. So no alcohol, but an unparalleled festive atmosphere and an inclusive vibe of Pride Amsterdam.
We have limited tickets available, so make sure you don't miss this chance to be part of our epic crew during the Canal Parade of Pride Amsterdam. We will have a dresscode on board, this we will communicate later.
Buy your tickets now and we'll see you on Saturday, August 5th, 2023 at our boarding location in Amsterdam. For the boat Let's make some unforgettable memories and celebrate inclusivity!
*Besides sodas we will also serve non-alcoholic options on board, please consider this while making a purchase. Tickets are not refundable. Alcohol and drugs are strictly forbidden on this boat.