Dit evenement is afgelopen.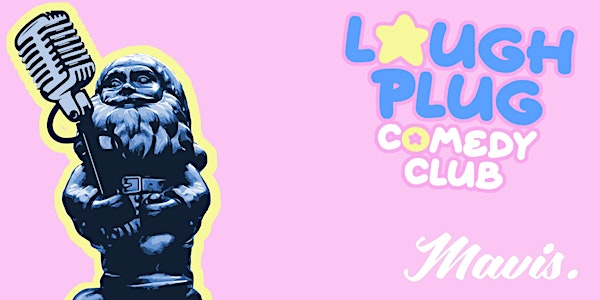 Stand Up Comedy @ Mavis
The coziest Stand-Up Comedy Open Mic, featuring talent from Rotterdam and all over the Netherlands.
Waar en wanneer
Locatie
Mavis 68a Westzeedijk 3016 AG Rotterdam Netherlands
Kaart en routebeschrijving
Over dit evenement
Our show will feature a lineup of international comedians, ranging from established acts to total beginners, trying out new and old jokes.
This is a donation-based event and all of the performances are in ENGLISH. Please note that the donations will be collected on the night, so the tickets are actually FREE.
Where? You can find us at MAVIS (Westzeedijk 68a, 3016 AG Rotterdam).
When? Wednesday December 7th! Doors open at 7.00 pm and we will be starting at 7.30 pm sharp, so be there on time!
The seating for this event is limited so we recommend that you book your free ticket in advance to guarantee your seat. In case you cannot make it anymore, please let us know so we can make the seat available for someone else.
The event will be donation-based. We will be passing over "the hat" on the day of the show in order to cover promotion and technical costs.
Also feel free to follow us on facebook: LaughPlug Comedy Club, and Instagram: @laughplugcomedy to stay updated with all the latest for this event and other shows all over Rotterdam.
Hope to see you there!!
About the organisers
Laughplug Comedy is a grassroots initiative born through open-air shows at Het Park during the past summer. We aspire to help in growing the comedy scene in Rotterdam, whilst making it more weird and more accessible!
MAVIS: After Charlie 'BIRD' Parker, the owners of BIRD thought it was high time for a tribute to legendary American soul singer Mavis Staples. Enter MAVIS to find a classic cocktail bar, while vinyl classics like Stevie Wonder, Ella Fitzgerald and Curtis Mayfield play in the background. Once the evening changes into the night, MAVIS becomes a soulful night club where you can dance until the early mornings, every weekend.
Poster artwork by Jean-Maxim van Dijk