Evenementdetails
Locatie
The Harbour Club Vinkeveen
1 Groenlandsekade
3645 BA Vinkeveen
Netherlands
Beleid voor refunds
Neem contact op met de organisator om een restitutie aan te vragen.
Eventbrite-kosten zijn niet restitueerbaar.
Beschrijving van het evenement
Starguardz. Disco Reinvented with today's housy bite. The Harbour Club is proud to host Dutch kick-off party. Tickets limited available.
Over dit evenement
Due to recent developments in the Netherlands regarding the spread of the coronavirus, Prime Minister Mark Rutte announced new measures during a press conference on Thursday afternoon. One of these measures: "Events with more than a hundred people will be canceled", concerns Starguardz - The Dutch kick-off party at The Harbour Club. We will come with a new date soon.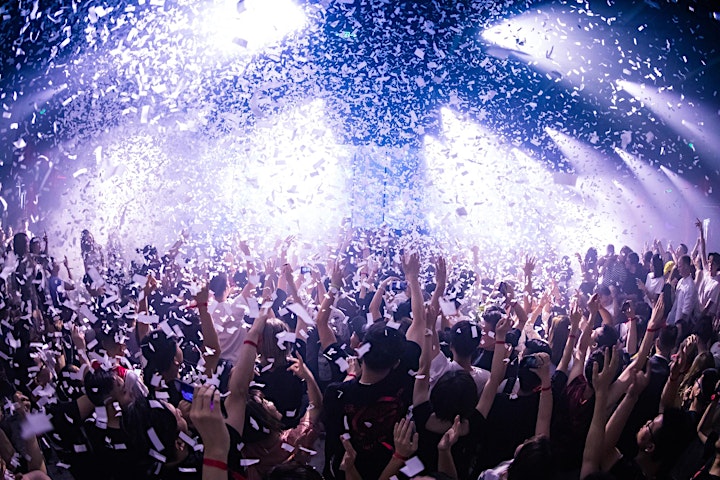 Starguardz. Disco reinvented with today's housy bite.
Be part of the Dutch kick off party with Block & Crown, award winning dance producers that dominate the funky house charts. Erland Galjaard, 538's DENMAN Dennis Ruyer, Martina Budde, DJ You Mann, Bad Motherfunker, DJ Perry S and some extra surprises.
It's time to reinvent disco with that today's house flavour. Join the Dutch kick-off party and lighten up those dancefloors. Buy your tickets now.
More info www.starguardz.com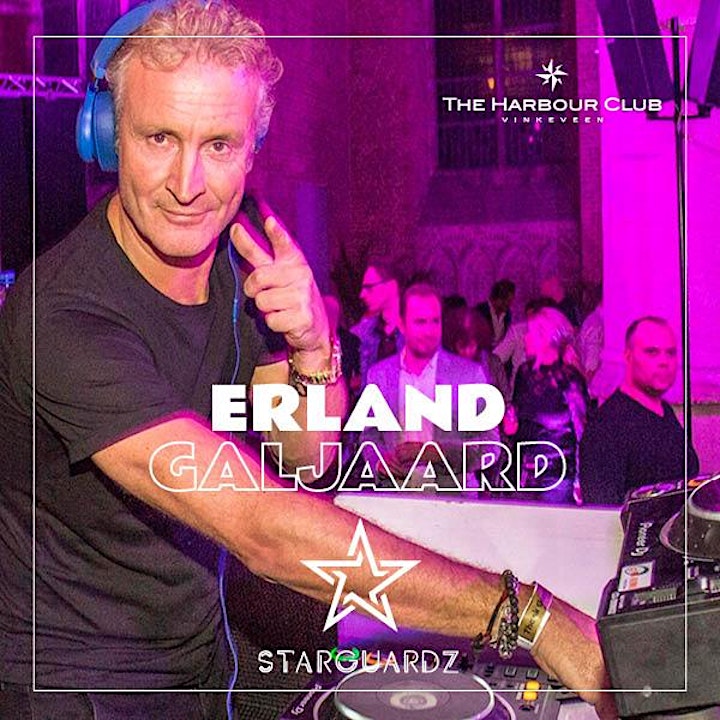 Erland Galjaard goes Disco Reinvented. Touched by Block & Crown.
Erland Galjaard's love for music started at a young age when he began learning (classical) piano. Music (making) has been his passion for the most of his life.
Writing songs, lyrics as now with Soulvation is something he has been doing all his life.After a succesfull career as a tv excecutive in which he ( co )created tv formats based on talent and music such as The Voice, he chose to quit tv and commit to producing music and perform, first alone and after a short while with his Soulvation friend Ronald Molendijk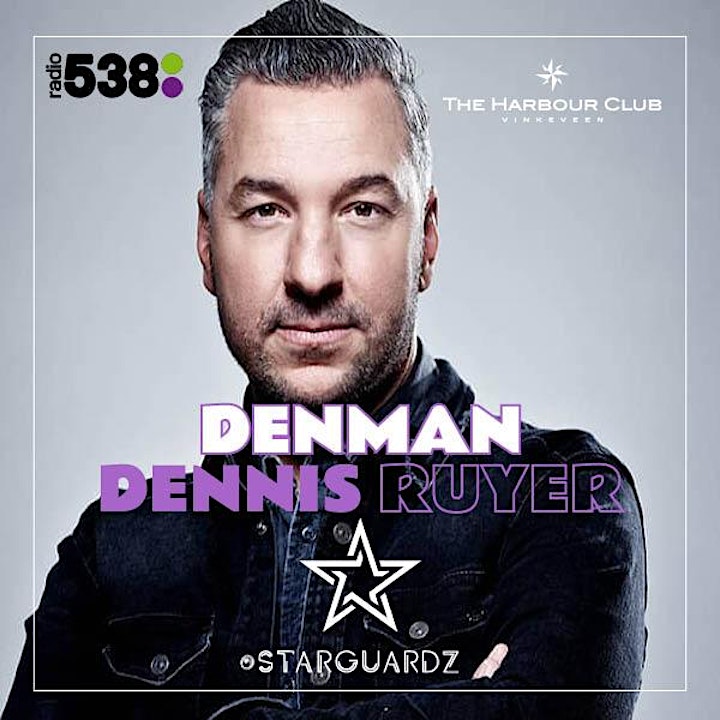 538's DENMAN Dennis Ruyer joins the party!
Born in Amsterdam, Dennis fell in love with pirateradio at the age of 10. Nowadays serving the universe with the awardwinning electronic music show 'Dance Department' , and his productions with partner in crime PrinsJan are played by a wide variety of electronic music lovers worldwide. With a fresh new sound they team up with 90watts records to feed the world with quality electronica...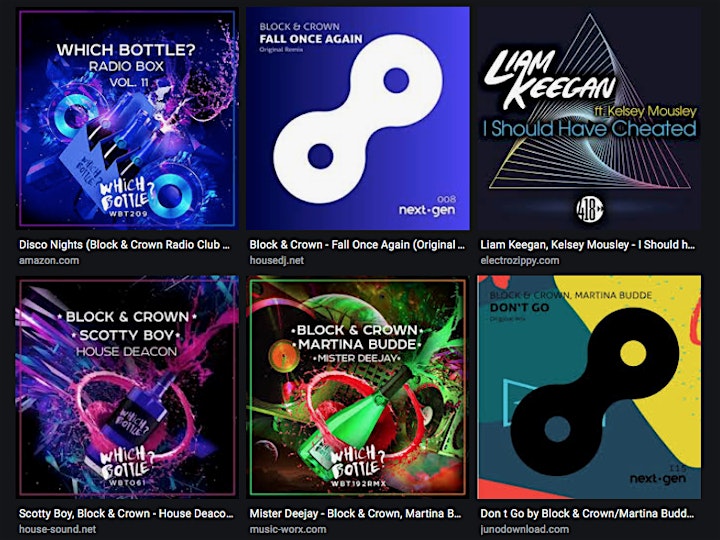 Block & Crown at the Starguardz kick-off party
Award winning dance production duo that dominate the funky house scene. They are the leading guys in the business at date. Scored more Top 10 hits than any other dance label in the world. Proud to have them at our party.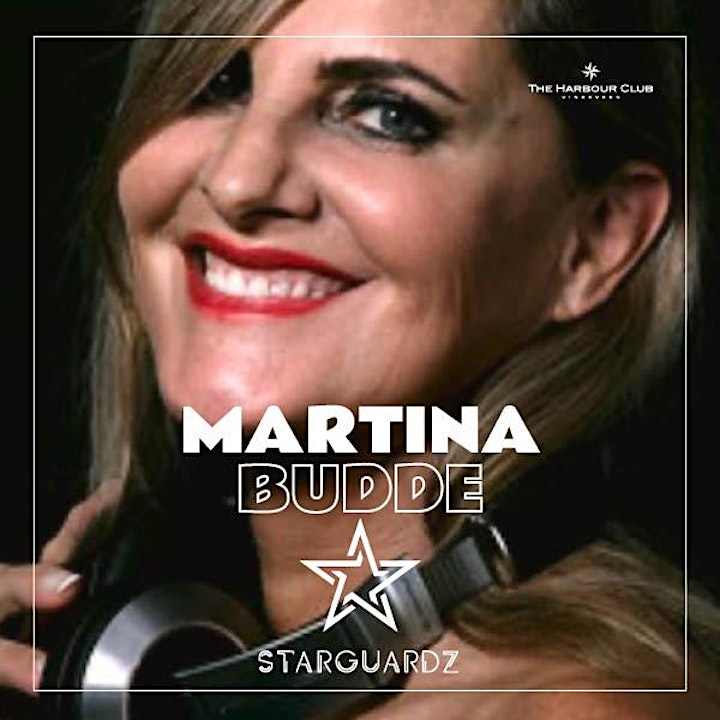 Hitmachine Martina Budde joins the party
Martina hits the charts with reworks of 'Don't Go' , 'All around the world' and the iconic 'If I can't have you.". A true Saturday Night Fever classic with today's bite. That's Starguardz Disco Reinvented.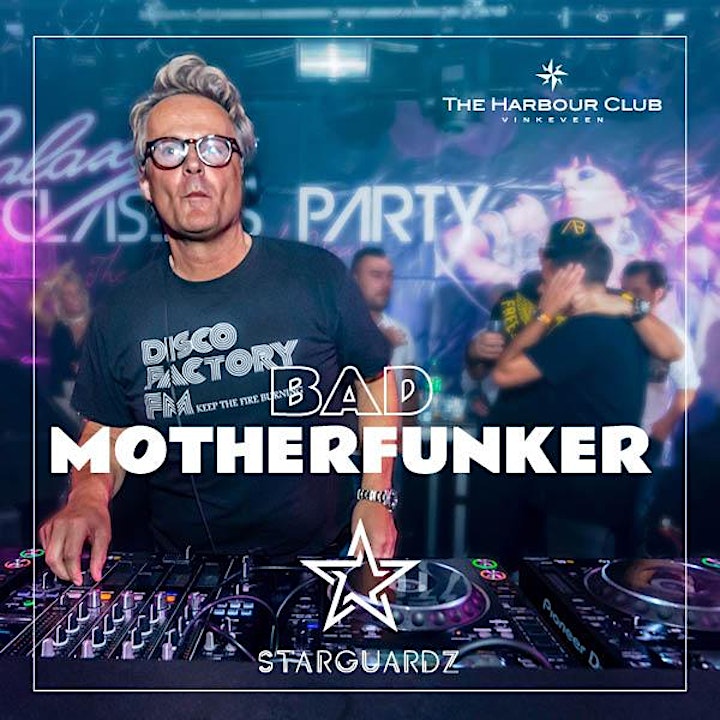 Bad Motherfunker goes 120 BPM.
Bad Motherfunker was one of the legendary residential DJ's of the icon club Galaxy. Clubbing at 130 decibels and 120 Beats per Minute. Reinventing Disco. House flavoured.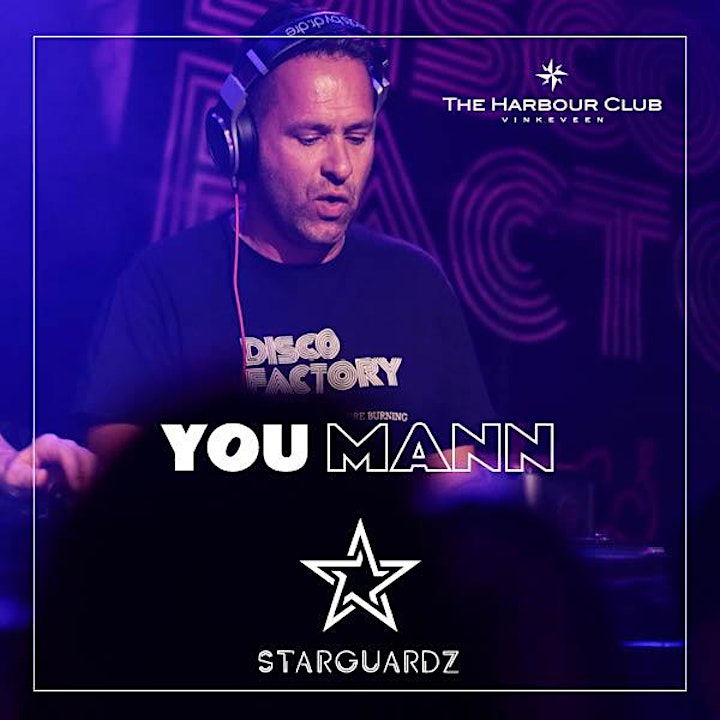 DJ You Mann going vinyl?
Returning to the classics with 'today's bite'. Will he bring his legendary vinyl collection? Hope so!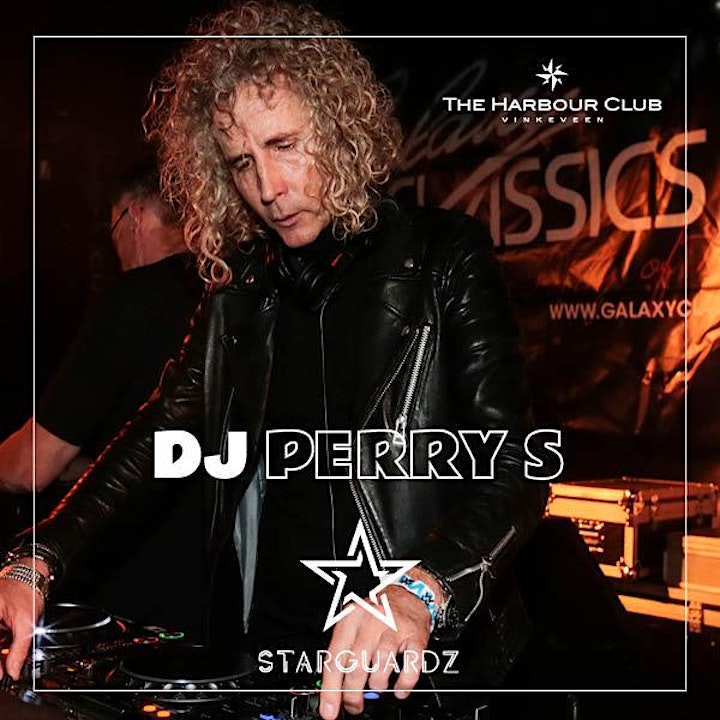 Perry S. joins the party.
Stilll going strong. One of the Hall of Fame disco legends. Proud that Perry joins the Starguardz dutch kick off.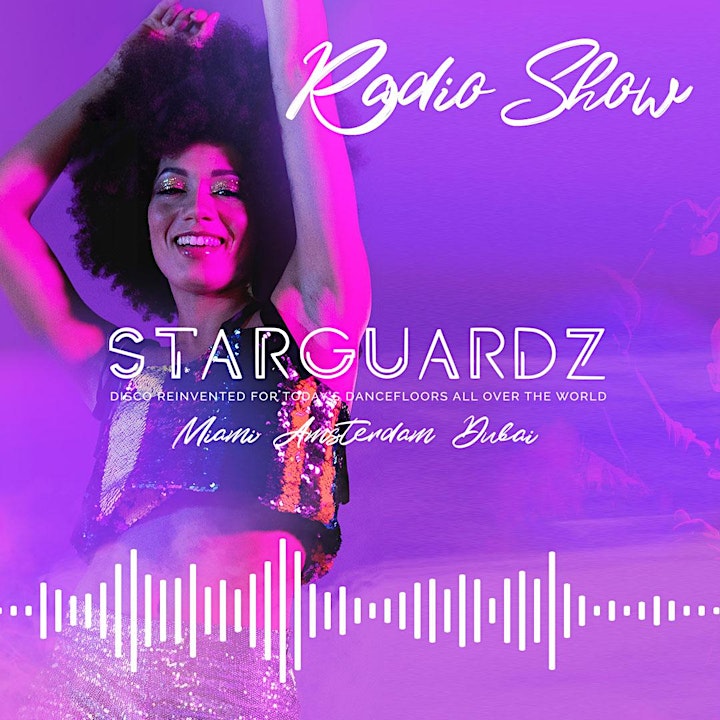 Starguardz Radio Show. Gettin' In The Mood.
Getting in the mood with the weekly Starguardz Radio Show, presented by Ferris B. and mixed by our incredible Starguardz StarDJz like The Guardian, Prometheus and Mezza.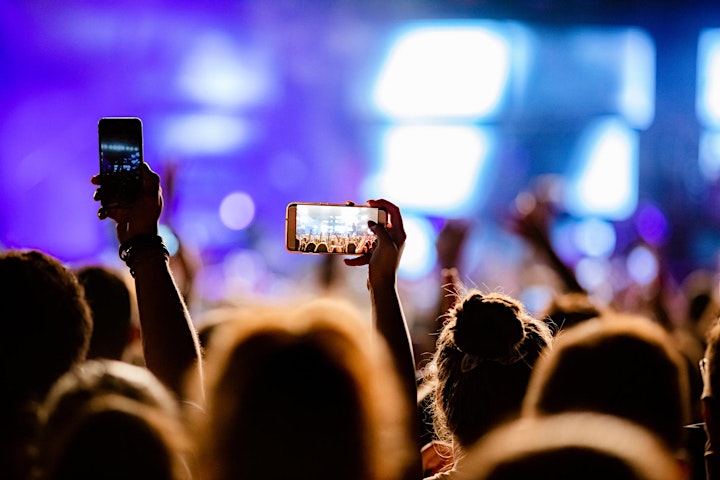 Datum en tijd
Locatie
The Harbour Club Vinkeveen
1 Groenlandsekade
3645 BA Vinkeveen
Netherlands
Beleid voor refunds
Neem contact op met de organisator om een restitutie aan te vragen.
Eventbrite-kosten zijn niet restitueerbaar.