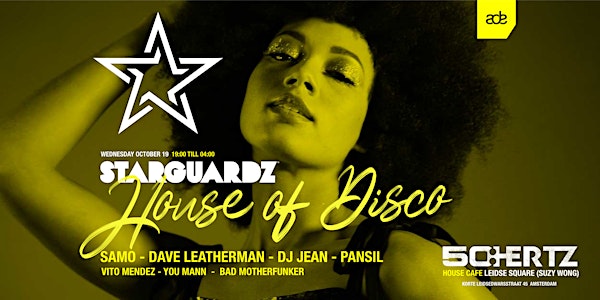 Starguardz House of Disco goes ADE
Starguardz disco house goes ADE. (Amsterdam Dance Event)
Waar en wanneer
Locatie
Suzy Wong 45 Korte Leidsedwarsstraat 1017 PW Amsterdam Netherlands
Kaart en routebeschrijving
Over dit evenement
We are so proud to invite you to the first Starguardz ADE event. Be part of the official ADE opening night with an incredible line up of international and national DJ's. Join the party with our great house dj's, dance music, drinkes and bites. ​ Free tickets are limited tickets available. Please register asap.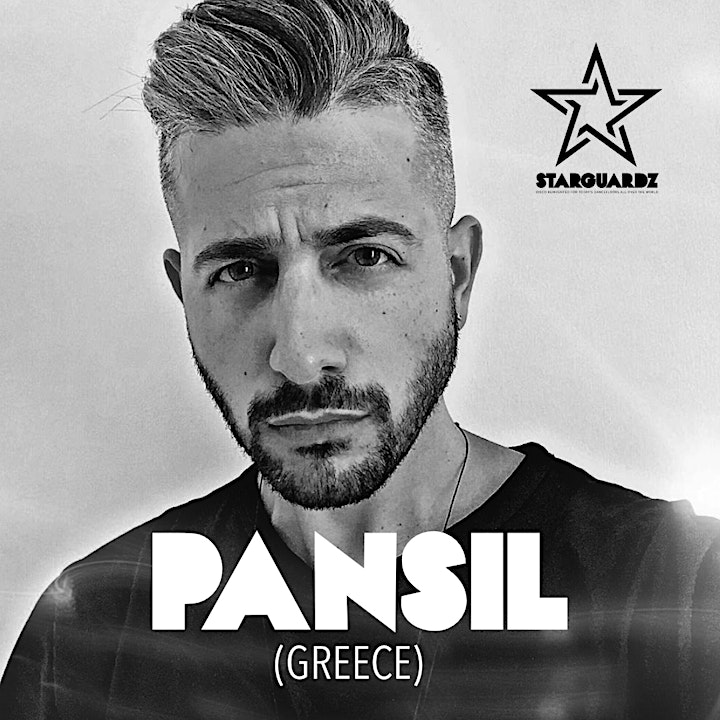 Panos Vasilonikolos, better known as Pansil, was born and raised in Athens. Pansil is adored for his talented DJ skill feeling to make all the people dancing on the venue. He has been an established music producer personality in a variety of major markets including Ibiza, London, Miami, Netherlands, Denmark, Greece, Italy, USA. His musical studies on Classical & Symphonic Orchestral Repertoire in percussion instruments in Ionian University gave him an open range in music thinking. Also, his Master Degree on "Music, Culture and Communication" by National University of Athens, is an extra tool.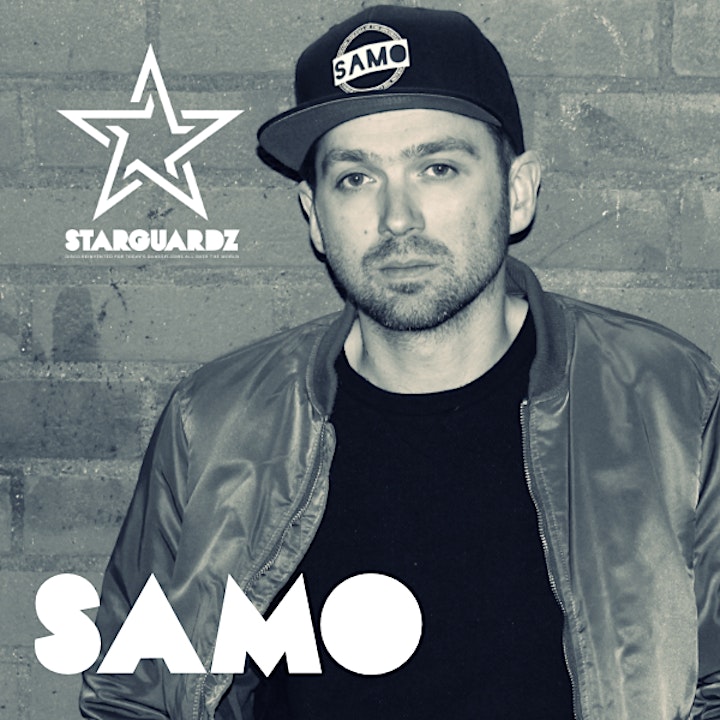 SAMO started spinning records back in the mid-nineties in the infamous Rotterdam techno scene. After a long musical journey exploring different styles of (deep) house and techno he now landed back on his roots in underground housemusic. His influences range from the New York house sound of Kenny Dope, Armand van Helden, Todd Terry, Erick Morillo etc. to the jacking house sound of Chicago and the French house sound of Roule and Crydamoure. His love for classic house, funk, disco and early hiphop is also ever present in his music and dj-sets. With releases on labels like Cruise Music, Krome Boulevard, Whitebeard Records AMMO Recordings, Bid Muzik and Believe in Disco (to name a few) his tracks are causing mass hysteria on dance floors worldwide!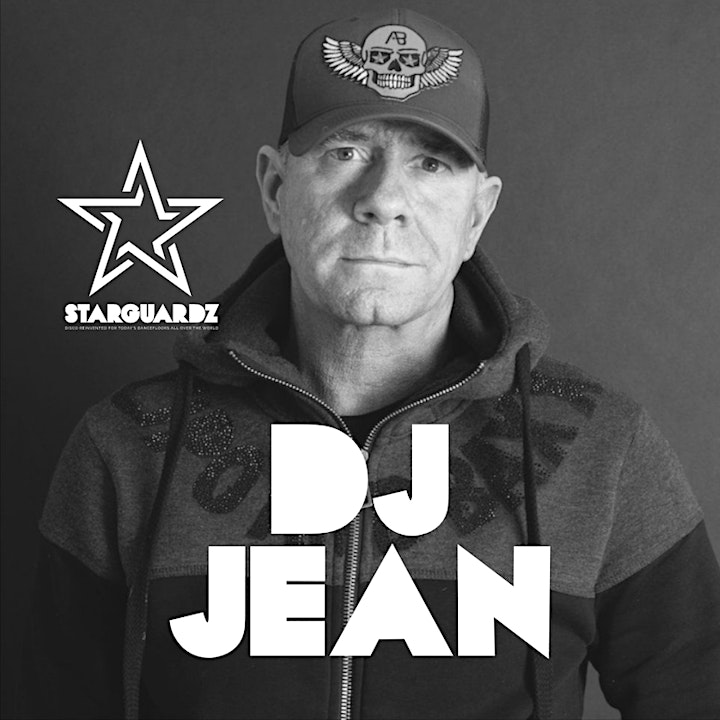 DJ Jean, a name who left his indelible traces in the contemporary national and international club scene. Well known for his turntable "skills", his notoriously rebellious dissolute lifestyle and especially as a dedicated DJ! He was also one of the first and very few DJ's who gained his well earned status of a real Dutch celebrity! Jean is distinctive and overloaded with multiple awards, such as the SENA Award, an award for most played Club DJ on Dutch radio in the past ten years, he has been voted as BEST CLUB DJ for several times ! On top of that, he recently, late in 2009, received the very prestigious SLAM FM Ouvre Award! There are also numerous nominations at big Award shows like the TMF AWARDS and SILVER STAR DANCE in the UK.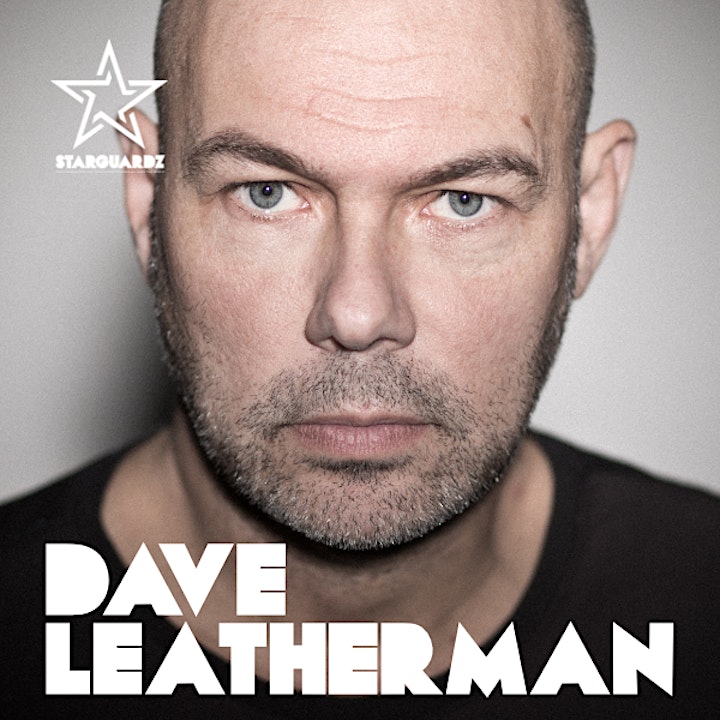 Dave Leatherman aka TFX aka René van der Weijde is a music producer / DJ with his roots in the early 90's. He was partly responsible for the success on the early 90's stealth label (Rotterdam) with releases like TFX (Deep Inside Of Me), Trancemission (Keep this Party Slammin') Techno Grooves and Space Trax (Bounce). Later on he joined the Pegasus label and together with Lex van Coeverden he produced the 90's hit Atlantic Ocean - Waterfall which was a huge success in many countries. In 2010 he picked up on producing and DJ ing again.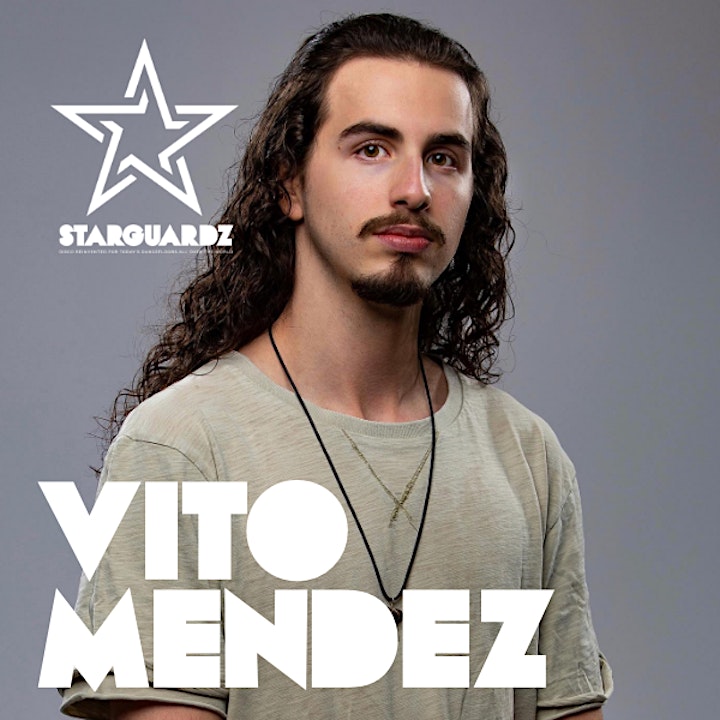 Vito Mendez is an upcoming Dutch dj and passionate producer who is on his way to the upper tier of the vibrant EDM scene. His style and versatility on stage has made him stand out for years and continues to produce notable performances across the globe where he delivers energetic dance music sets with hints of moombahton and hardstyle.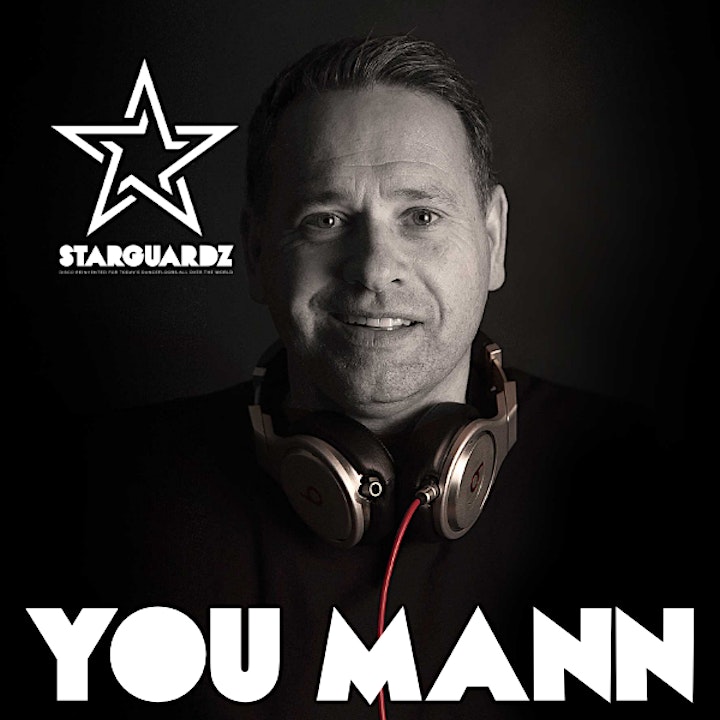 Club DJ from the Netherlands. Learned it the hard way. After carrying vinyl around for decades finally went digital. ​Co-founder of Starguardz.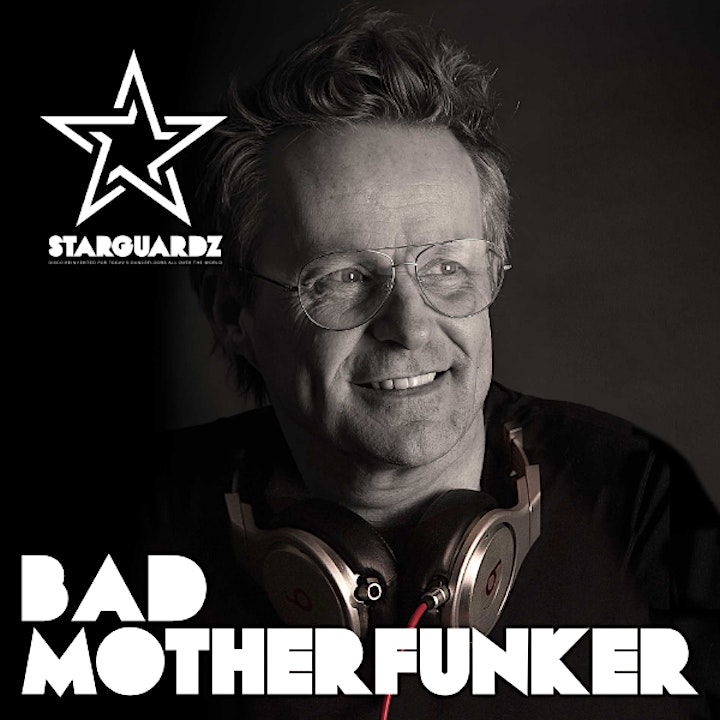 Playing clubs since 1984. The era that DJ's mixed vinyl on the legendary SL1200's. Moved from funk to disco, to house, to tech house and eventually back to funky house and Nu-Disco. That perpetual revolution is his heartbeat. His name is inspired by Jules Winnfield's wallet in Pulp Fiction and a 1979 song from the album 'Rainbow Connection' by Rose Royce. ​​Co-founder of Starguardz.com.