Dit evenement is afgelopen.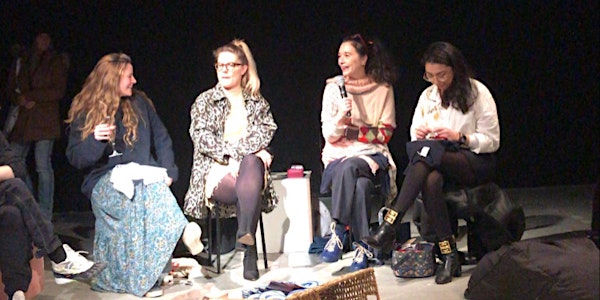 Stitch & Bitch
State of Fashion x FDFA: Stitch & Bitch
Over dit evenement
With Orsola de Castro & Niamh Tuft (Fashion Open Studio)
Do you have any mending work that needs to be done? Then join curator Orsola de Cas-tro and Niamh Tuft of Fashion Open Studio in the afternoon. During one of their infamous Stitch & Bitch sessions, they invite you to join them in a mending session, while discuss-ing reparations. What needs repairing in your closet, in your city, and in the fashion sys-tem?
A Stitch & Bitch event is a way to sit together and explore topics in a gentle way, while sewing, mending and making. There is no leader nor principal speaker, rather everyone is invited to introduce themselves and their stitching and share concerns, or just stories. Like women have done for millennia, enjoying each other's company, making things last, re-pairing damage.