Dit evenement is afgelopen.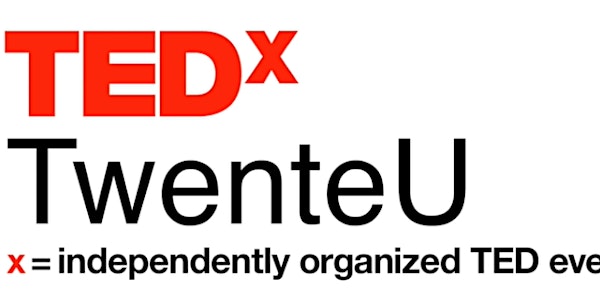 TEDxTwenteU
This year's theme of the TEDxTwenteU event is "Outsmarting Ourselves?" Are you ready to tune in and get inspired?
Beleid voor refunds
Neem contact op met de organisator om een restitutie aan te vragen.
Eventbrite-kosten zijn niet restitueerbaar.
Over dit evenement
*Buying a tickets works best via a desktop of laptop*
Event description:
The theme of TEDxTwenteU 2021 is Outsmarting Ourselves, inspired by human beings' ceaseless quest for solutions to the optimization of every aspect of society. How can we provoke more advancements amongst humankind? How can we harmonize with other living beings? How can we truly comprehend our inner-self? Or how can we apprehend the dynamics of our surroundings? Millions of matters are questioned on a regular basis, yet on a varied scale, by ordinary civilians or by specializing researchers. Nevertheless, they all gravitate towards one single pursuit: to improve, to enhance, and to excel. This event does not strive to bring forward an all-inclusive guide on improving ourselves, other individuals, or society. We believe that being far-fetching is a formidable obstacle to improvement. Yet, this event is our concerted attempt to present some modest yet share-worthy aspects, which will evoke and inspire insights into further development.
Aware of the volatility of Covid-19 regulations, we have decided to organize TEDxTwenteU 2021 entirely online on a Saturday on the 20th March 2021 from 15:00 -17:00: This year, we aspire to make the "ideas worth sharing" accessible to 500 participants thanks to an interactive streaming environment. For detailed information, please check our website and follow our social media.
https://www.instagram.com/tedxtwenteu/
https://www.facebook.com/TEDxTwenteU
https://www.linkedin.com/company/tedxtwenteu/
*With this ticket you can get a free experience box. This box can be picked up at 2 spots (more info later) or send to your home (additional costs for shipment will have to be paid). We will hand out boxes as long as the supply suffices.
*The costs of the tickets are NOT refundable.*