Dit evenement is afgelopen.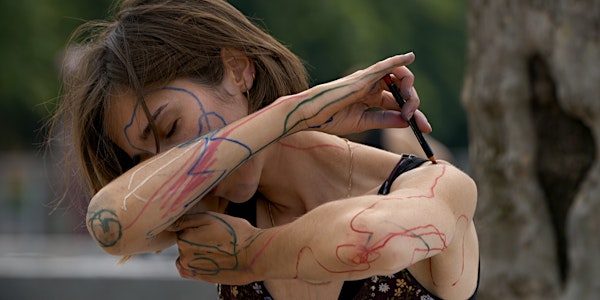 Tete-a-Tete
Explore your body as a medium for an open dialogue.
Waar en wanneer
Locatie
LYCKA Sloterdijk Zaventemweg 1043 EZ Amsterdam Netherlands
Kaart en routebeschrijving
Beleid voor refunds
Neem contact op met de organisator om een restitutie aan te vragen.
Eventbrite-kosten zijn niet restitueerbaar.
Over dit evenement
Sometimes the words are not enough for comprehending your colleagues, relatives, dates, friends, partner. In Tête-à-Tête experience you can learn about each other on intuitive field. Invite them or join on your own to meet strangers and communicate through drawing on your own skin. Only one rule - no words.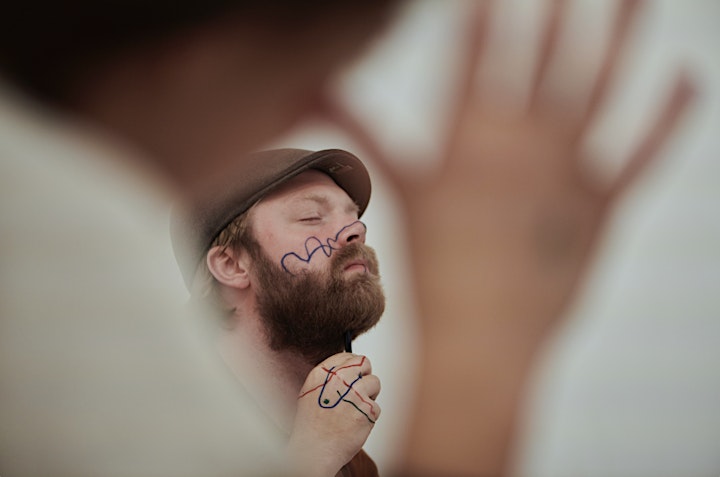 Tete-a-Tete is 1 hour experience in which 2-4 participants and 2 artists converse through drawing on their own skin. There is only one rule — no words. The drawing tools: eco-cosmetic pencils. Within Tête-à-Tête new modes of language, based on intuition, silence, imagination, and sensibility, are being explored.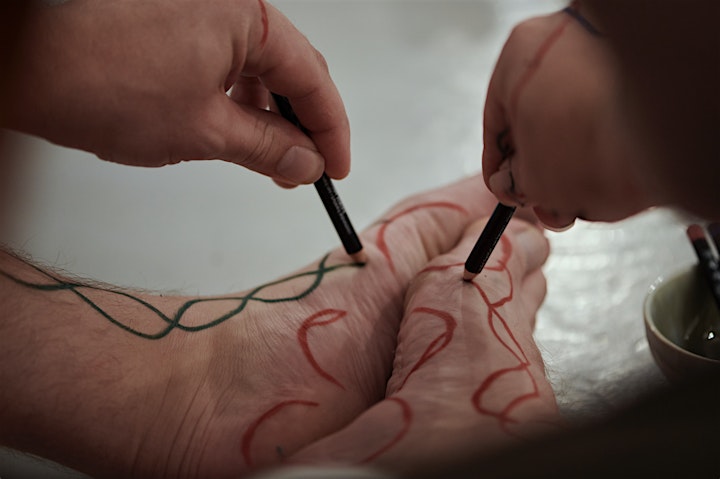 The state of silence allows the participants to bring the awareness inwards; providing calmness of the mind - the nonnecessity to speed up, and relaxing the muscles of the body; it brings greater concentration and focused attention towards one's own body and the actions of others.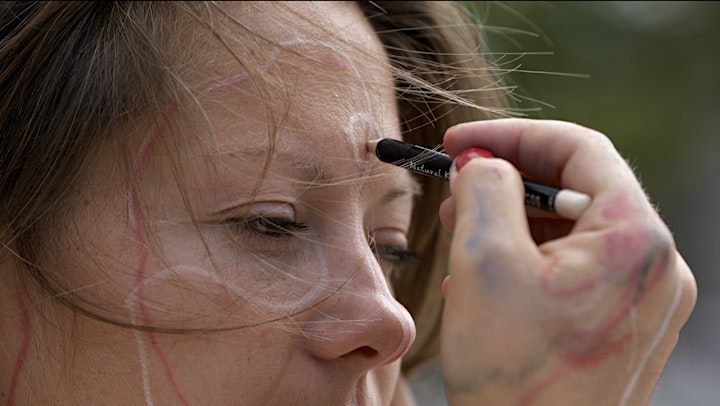 17:00-18:00 — Tete-a-Tete (we start direcly in silence)
18:00-18:30 — Tea time
Ticket includes drawing and cleaning tools, work of 2 hosts.