Dit evenement is afgelopen.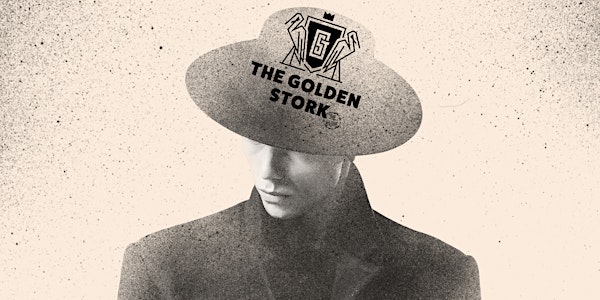 TGS's 1930's Mystery Murder Game
1930's theatre Mystery Game @ TGS!
Waar en wanneer
Locatie
Hostel The Golden Stork 22 Bierkade 2512 AB Den Haag Netherlands
Kaart en routebeschrijving
Over dit evenement
POSTPONED TO AUGUST 6TH 14.00-16.30U+-
On July 31st, The Golden Stork is organizing a Mystery Murder Game! From 17.00u you can join in and show us your best acting skills.
While enjoying your drinks/lunch we will offer you the opportunity to join us in playing a 1930's theatre themed Mystery Murder Game. Are you capable of finding the right clues to solve who has commited the crime..?🕵🏼‍♀️🕵🏻
The theme of the game is 1930's theatre so this is also the dresscode! Think jazz & blues music/ feathers/ pearls/ expressive / The Golden Age of Hollywood (actor/actress)
Are you joining us on July 31st?
🏢 Location: Hostel The Golden Stork, Bierkade 22 in The Hague
⏰ Date: Sunday July 31st from 17.00u POSTPONED TO AUGUST 6TH 14.00-16.30U+-
🧩 Game: Mystery Murder Game
🎟️ Price: free participation to the game
🍻 Drinks & Food: coffee, tea, sodas, wine, beers, cocktails and a vegan/vegetarian kitchen