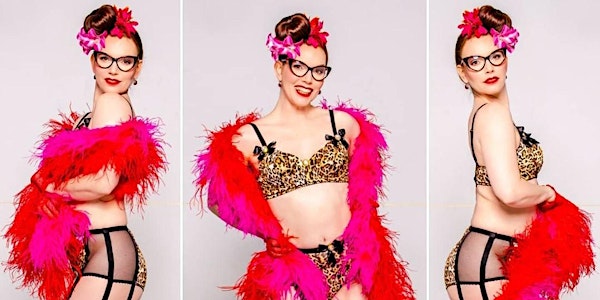 THE BURLESQUE SHOW
Amsterdam School of Burlesque presents: THE BURLESQUE SHOW @ BOOM CHICAGO THEATRE The naughty variety show where we worship the feminine art
Door Amsterdam School of Burlesque
Datum en tijd
zo. 9 apr. 2023 20:00 - 22:00 CEST
Locatie
Boom Chicago 117 Rozengracht 1016 LV Amsterdam Netherlands
Beleid voor refunds
Geen refunds
Over dit evenement
2 uren

eTicket voor mobiel
Amsterdam School of Burlesque presents: THE BURLESQUE SHOW @ BOOM CHICAGO THEATRE The naughty variety show where we worship the feminine arts.
We present classic and innovative styles within burlesque, because the art of tease is equally empowering and entertaining. In this show the Graduates of the Amsterdam School of Burlesque will reveal their passion, skills and sooooo much more!
We welcome you to enjoy the glamour and unexpected fantasies.
Let yourself be swept away by the magical world of burlesque.
What to bring: Cheering, and whooing is a must!
Suits & high heels?: Dress up (It's fun! Believe us, we know…:-) and come to let yourself be blown away by these new Burlesque Starlets!
Want to learn about Burlesque yourself? Check out the curriculum of Amsterdam School of Burlesque here
Over de organisator
About Amsterdam School of Burlesque
Headmistress Flora Gattina runs the biggest burlesque school of the Netherlands in the home of rasalila studio in Amsterdam, together with co-mistresses Fae Fortune and Dark Salty Coco, her sister Willemijn Laan and a lot of guest teachers.
Flora's dream to create a temple where you can play, discover and connect with your sensuality and glitters, in a safe environment, in a sacred place, has come true.
Each year new performers are born, who spread the burlesque love.

Va Va Voom!