Dit evenement is afgelopen.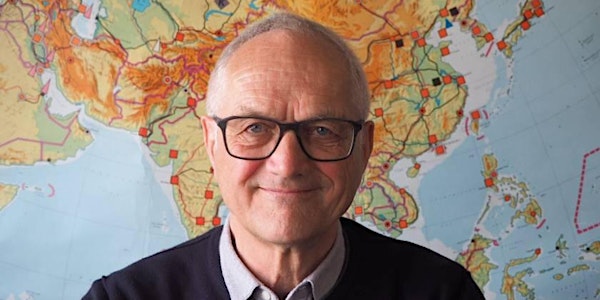 The Champion of Bedside Medicine - Life and work of Isidore Snapper
NFAA Huiskamerlezing. The Champion of Bedside Medicine - Life and work of Isidore Snapper, internist, met medisch-historicus Arie Berghout
Over dit evenement
In alweer de vierde NFAA Huiskamerlezing van 2021 neemt historicus en arts Arie Berghout ons mee in het leven van de briljante internist en globetrotter Isidore Snapper.
Arie Berghout was werkzaam als internist (endocrinoloog) en directeur opleidingen in een groot algemeen ziekenhuis. Daarnaast is hij medisch historicus en werkzaam als conservator interne geneeskunde in het Trefpunt Medische Geschiedenis Nederland te Urk.
Al vroeg in zijn carrière raakte Berghout geïnteresseerd in het werk en leven van de internist Isidore Snapper. Dit resulteerde uiteindelijk in het boek Heer en meester aan het ziekbed. Leven en werk van Isidore Snapper (1889-1973) Internist, dat is uitgegeven door Boom uitgevers.
Isidore Snapper was professor of medicine in Amsterdam (1919-1938), Beijing (1939-1942) and New York (1944-1952). He passed his medical exams at age 21 and was appointed professor in Amsterdam when just 30.
He was the peak of the profession at the time and introduced the new disciplines of biochemistry and radiology in internal medicine, published hundreds of articles covering the broad range of his discipline, and was author of books on bone diseases - then a new subspecialism of medicine.
He was famous for his grand rounds and clinical teaching. In the thirties he travelled three times to the US to update with the new developments in medicine. In his spare time he was a football referee and as such a national celebrity. At the Olympic Games in Amsterdam 1928, he was among the international scientists to do physiological and biochemical studies.
Being jewish he fled Europe and went to China to become professor at the Peking Union Medical College, a Rockefeller Foundation funded hospital. Here he wrote Chinese Lessons to Western Medicine, widely popular among American army physicians in the Pacific for its extensive discussion of infectious diseases. After Pearl Harbor he was made POW by the Japanese.
In the US he first was a consultant of tropical medicine at the War Department. Confronted again with antisemitism, he was welcome eventually at Mount Sinai Hospital, New York, where he became famous for his weekly clinico-pathological conferences and editor of Advances in Internal Medicine. He published his ideas on medical teaching in Meditations on Medicine and Medical Education and his unsurpassed experiences over three continents in the whole Yield of internal medicine in Bedside Medicine.
Simon Knepper in Ons AMC over Heer en meester aan het ziekbed
"Heer en meester aan het ziekbed, Arie Berghouts onlangs verschenen biografie van Snapper, geeft een fascinerend inkijkje in diens avontuurlijke leven. Over zijn drijfveren, zijn dromen en demonen komt de lezer weinig aan de weet, maar zeker voor wie de geschiedenis van de geneeskunde een warm hart toedraagt, valt er veel te genieten." - Ons AMC