Dit evenement is afgelopen.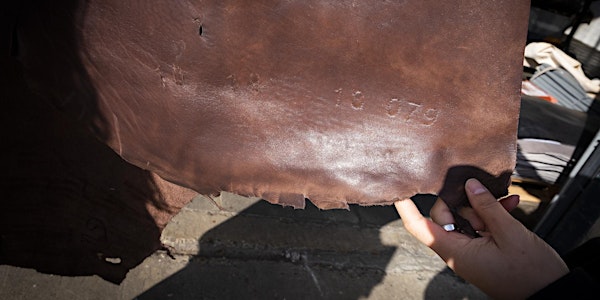 The Consumer Fashion Transparency Manifest
Waar en wanneer
Locatie
Broedplaats/Bedrijvencentrum Westerpark Donker Curtiusstraat 7, unit 320 Amsterdam Netherlands
Kaart en routebeschrijving
Beleid voor refunds
Geen refunds
Beschrijving
Join us to create a Visual Fashion Transparency Manifest with live drawer Nina!

About the event
During this event we'll brainstorm about what we, as consumers, would like brands to communicate about their practices. We'll translate this into a visual manifest.

After the event you'll receive the manifest and the drawings Nina will create for each statement of the manifest. You can keep the drawings as a reminder or share it within your network, this way creating more awareness about transparency in fashion!
Programme
13:00 - 13:30 - Walk in
13:30 - 13:50 - Introduction and presentation Fashion and Transparency
13:50 - 16:20 - Working on a visual Consumer Fashion Transparency Manifest with live drawer Nina
16:20 - 16:30 - Recap and closing
Hope to see you 26 May!
Why we address transparency?
At fashion platform Our World, we feel its the foundation essential for building any sustainable brand. The rationale behind it is simple: When (fashion) brands don't know what's happening in their supply chain, it's impossible for them to measure and know their impact on the environment, people and animals. Consequently, they also lack the knowledge on what to improve and in what part of their supply chain. In other words, transparency allows brands to improve and make their operations more sustainable.

Curious for more?
In April and May OW. Magazine, part of fashion platform Our World, publishes a six-part editorial series addressing Transparency in Fashion. It features articles on trends, developments and interviews with experts and front runners.

Find the first two articles here - and more to come:
https://www.ow-ourworld.nl/transparency-in-fashion/
Support independent content creation
The purpose of fashion platform Our World is to contribute to moving the world to sustainable fashion. Therefore, we publish the content in our online magazine for free.
Our World values its independcy, which means OW. Magazine doesn't engage in any paid collaborations. Articles are always fact checked by the interviewees, but our editors always hold the pen.
However, content creation based on desk research and interviews takes time and effort. If you like our independent approach for OW. Magzine, we'd like to give you the opportunity to show your support by buying a ticket including a 5 euro donation for our editorial work.
Ticket fees of our events are based on covering cost, aiming to make engaging with sustainable fashion as accessile as possible for everyone.
Many thanks,
The editorial team of OW. Magazine