Dit evenement is afgelopen.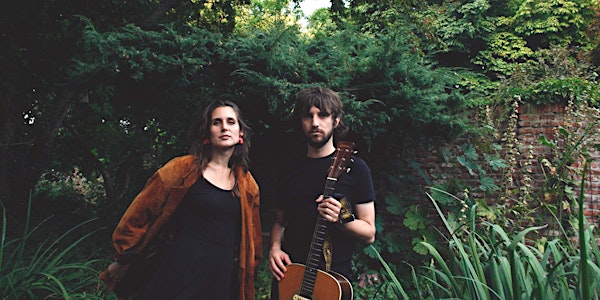 The Coo - Amarte Studio Concerts
The Coo - Amarte Studio Concerts
Waar en wanneer
Locatie
Studio150 Bethlehemkerk 34 Zwanenplein 1021 CM Amsterdam Netherlands
Kaart en routebeschrijving
Beleid voor refunds
Neem contact op met de organisator om een restitutie aan te vragen.
Eventbrite-kosten zijn niet restitueerbaar.
Over dit evenement
Start time: 20.00u
Doors open: 19.15u
Based on opposite sides of the North Sea, Matt Arthur (London) and Jara Holdert (Amsterdam) met in a brief moment of serendipity in the summer of 2016 at an open mic in her hometown. They write and sing songs together in two-part harmony, reminiscent of the warm late 60s and early 70s sound of artists such as Carole King & James Taylor; Crosby, Stills, Nash & Young and contemporary artists such as Angus & Julia Stone.
Living in different countries, the first two years that followed Matt and Jara's meeting were spent writing songs from a distance and visiting each other to play intimate acoustic shows together. "We discovered very quickly that there was this kind of magic between us, musically" says Matt. "We enjoyed playing together so much that songs just evolved naturally".
In particular it was when performing for audiences in London and Amsterdam, that The Coo really started to find their sound. "We could start and end songs on stage whenever we liked, or we could change melodies and arrangements on the spot and we knew that we would follow each other" says Jara. "This made for a really unique and exciting energy". Slowly but surely a deep musical and personal connection developed that is still growing today.
Links:
Website: https://www.thecoomusic.com
Facebook: https://www.fb.com/thecoomusic
Instagram: https://www.instagram.com/thecoomusic/
Spotify: The Coo on Spotify
This concert is a hybrid studio-concert. This means it is a real concert with an audience, but also a livestream/recording session. In order to create a studio-concert feel, both the musicians, audience and camera crew will be mixed and distributed evenly throughout the room.