Dit evenement is afgelopen.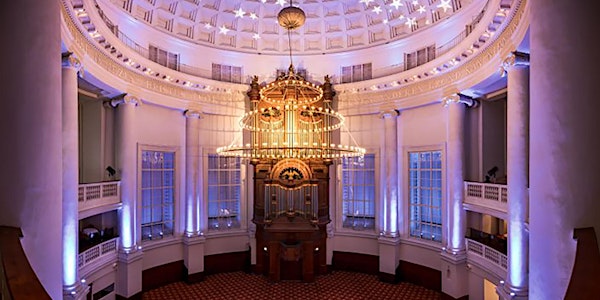 The Future Of Audiology | Farewell Symposium Wouter Dreschler
Symposium ter gelegenheid van het afscheid van Prof.dr.ir. Wouter A. Dreschler, hoogleraar klinische en experimentele audiologie
Door AMC | Universiteit van Amsterdam
Waar en wanneer
Datum en tijd
wo. 27 okt. 2021 11:15 - 18:30 CEST
Locatie
Renaissance Koepelkerk 1 Kattengat 1012 SZ Amsterdam Netherlands
Beleid voor refunds
Restituties tot 7 dagen voor evenement
Eventbrite-kosten zijn niet restitueerbaar.
Over dit evenement
Programma Afscheidssymposium met aansluitend het Afscheidscollege
11.15 - 11.45
Ontvangst in de Koepelkerk (kaart)
11.45 – 12.00
Opening
Prof.dr. Frederik Dikkers - Amsterdam UMC
12.00 – 12.45
The future of hearing screening
Prof.dr. Jan Wouters, KUL – Leuven
12.45 – 13.30
The future of assessment models (online)
Prof.dr. Sigfrid Soli, House Clinic - Los Angeles
13.30 – 14.15
Koffie/thee/lichte lunch
14.15 – 15.00
The future of technical compensation strategies
Prof.dr. Torsten Dau, DTU – Kopenhagen
15.00 – 15.45
The future of hearing aid fitting
Prof.dr.dr. Birger Kollmeier, University of Oldenburg
15.45
vertrek naar Aula
16.30 – 17.30
Afscheidscollege in Aula Lutherse Kerk
Audiology: past and future (in Dutch)
Prof.dr.ir. Wouter A. Dreschler, UvA – Amsterdam
De locatie van het afscheidscollege is de Oude Lutherse Kerk, Singel 411.
17:30 - 18:30
Receptie
Het wordt op prijs gesteld als hoogleraren in toga aan het cortège deelnemen.
Accreditatie toegekend: KNO (4 punten) - NVKF (4 punten) - StAr (18 punten)
De organisatie heeft er voor gekozen om dit congres te laten plaats vinden zonder sponsoring. Daarom wordt aan de deelnemers aan het Afscheidssymposium een bescheiden bijdrage in de kosten gevraagd.
Vragen? Mail naar info@futureofaudiology.nl