Dit evenement is afgelopen.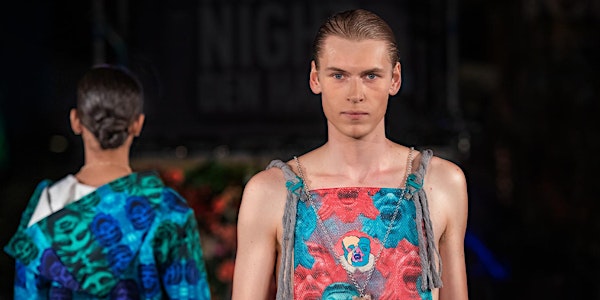 The Hague Fashion Week 2020 - Early birds=sold out
Van 25 tot en met 27 september vindt The Hague Fashion Weekend 2020 plaats. Met catwalkshows, tentoonstellingen, film en workshops.
Waar en wanneer
Locatie
The Student Hotel 9 Hoefkade 2526 BN Den Haag Netherlands
Kaart en routebeschrijving
Beleid voor refunds
Restituties tot 7 dagen voor evenement
Over dit evenement
Tijdens modeshows in The Student Hotel (op zaterdag 26 september) laat Haags modetalent een voorproefje zien van hun nieuwe collecties: van couture tot streetwear komt voorbij. Deze shows zijn toegankelijk voor een klein publiek en duren ongeveer 20 minuten.
FASHIONSHOWS
12:00 - Lindsey van Varseveld, Collectie Naaierij, Wiepke Wolfsbergen, Ahfex Tesfon, Kunstbende
14:00 - ROC Mondriaan
16:00 - Earta van Varseveld, Atelier Jungles, Studio Soesoe, NvdK Couture
19:00 - Nata Ryzh, Inti Ferreira, Michelangelo Winklaar
20:00 - Nata Ryzh, Inti Ferreira, Michelangelo Winklaar (2e show)
TICKETS
DUO tickets zijn voor 2 personen. Er hoeft dus eenmaal een ticket gekocht te worden. Deze is geldig voor 2 personen -uit hetzelfde gezin-. U zit naast elkaar zonder afstand.
CORONA
In verband met de maatregelen rondom het coronavirus vragen we u ruim van tevoren aanwezig te zijn. We zullen een gezondheidscheck afnemen en u vragen uw gegevens achter te laten.
Binnen kunt u op veilige afstand van elkaar plaatsnemen.