Dit evenement is afgelopen.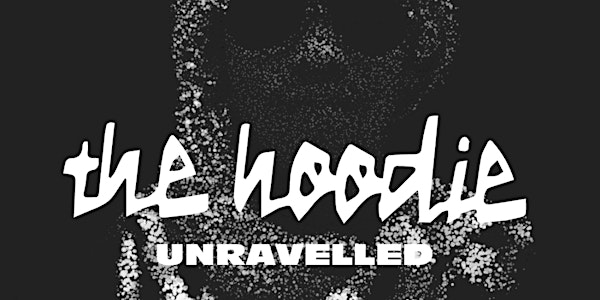 The Hoodie Unravelled: Garment, Sustainability, Meaning-Making
Waar en wanneer
Locatie
Het Nieuwe Instituut Museumpark 25 Room 1 3015 CB Rotterdam Netherlands
Kaart en routebeschrijving
Beleid voor refunds
Restituties tot 1 dag voor evenement
Eventbrite-kosten zijn niet restitueerbaar.
Beschrijving
In the second edition of this in-depth series, we delve into the process of garment-making. What are the meanings of the fabrics a designer chooses to use, and what role does sustainability play in the clothing industry today? Angelica Falkeling, one of the contributors to The Hoodie exhibition, joins other local Rotterdam designers in a discussion on investigating and processing these questions.
The Hoodie Unravelled
As part of its long-term partnership with Het Nieuwe Instituut, the Rotterdam-based collective Concrete Blossom has developed an on-site programme of events and activities to complement the exhibition The Hoodie, co-organised with the team behind Thursday Night Live! Based on the central question of who and what makes the hoodie cool, The Hoodie Unravelled deconstructs this fascinating item of clothing in a variety of ways. The multi-location on-site-programme in Rotterdam consists of a series of (closed) workshops, public lectures, several special editions of Thursday Night Live! and other events such as mini exhibitions and a film evening.
Angelica Falkeling
Together under The Hoodie, Het Nieuwe Instituut and curator Lou Stoppard have invited a range of artists to respond to the themes of the project with a new work created from their own individual perspective and practice. In their mixed-media installation What We Are Made Of, Angelica Falkeling looks at cotton: the material most hoodies are made from. In this work dealing with one of the most-used 'raw materials of our everyday lives', Falkeling uses audio and sculptural elements to explore the cotton industry's impact on the societies it touches and our climate.
Thursday Bite
Before the Thursday Night you can grab a bite to eat with the speakers and staff of Het Nieuwe Instituut. At 18:00 Het Nieuwe Café will serve a light vegetarian meal. Dinner vouchers are available for € 7.70 up to a day before the particular Thursday Night event via the Tickets link.
Become a Member
Become a Member of Het Nieuwe Instituut and you'll support our mission to navigate the vast and evolving field of design. You'll also be inspired by our special program of Members' events, meeting up with other like-minded people as we invite you to reflect with us on design's changing role in technology, economics, culture and society.