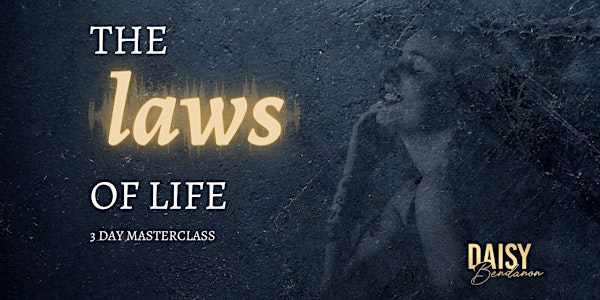 The Laws of Life - 3 days Free Masterclass
Spend 3 days with a Certified Bob Proctor Consultant, and learn about "The Laws of Life"
Over dit evenement
Everything in this world operates by Universal Laws. You can't change them, fight them, or ignore them.
You do can choose to be in harmony with them, or not to be in harmony with them. The choice is yours. They are working regardless.
Now you might think that something so important must be taught in school. But unfortunately, we didn't learn this (at least I didn't).
That's why I am here serving you with the right information. I am working as a Certified Proctor Gallagher Consultant, so I'm backed by 60+ years of knowledge and experience from Bob Proctor. In this way, I can provide you with information that has proved itself for many many years, with millions of people from all over the world.
This masterclass is for you if you recognize yourself in one of these points:
- You have a strong desire to improve the quality of your life.
- You feel like all kinds of circumstances standing in the way of achieving your goal(s).
- You are often comparing yourself with others.
- You want to understand yourself, and why everything in this world moves the way it does.
- You want to understand 'WHY' you have certain results in your life.
- You want to understand why you do not have the results that you want(and change them).
If you see yourself in one of those above points, make sure to register for this life-changing event: Click here to register