Dit evenement is afgelopen.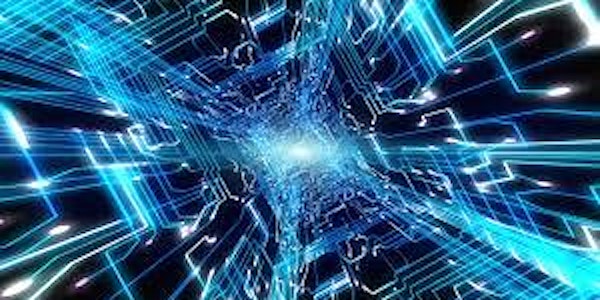 The Next Big thing for KPN Challenge: HighTechXL & KPN New Business
Door KPN New Business - Liaison Mgr Startups
Datum en tijd
do. 22 mrt. 2018 11:00 - 16:30 CET
Locatie
Effenaar Dommelstraat 2 Eindhoven Netherlands
Beschrijving
Do you have the Next Big Thing for the largest mobile operator in the Netherlands?
At KPN we believe in Open Innovation.
Together with HighTechXL, we're bringing the brightest minds of high tech together, to shape the future of KPN in a Collaborative Innovation Session;
How can we create The Next Big Thing by combining smart / connected / secured hardware with the possibilities that AI, Blockchain and Data. Or something else? Anything goes!
We're inviting you to be part of this change.
How can you participate:
Register for the challenge with a free ticket, along with a short motivation to why you are the change maker we're looking for (send your motivation to koen.hokke@kpn.com)

We will review your application and confirm your participation within two weeks of your registration or no later than 1 week before the event.
What do we offer:

Front row seats in the co-creation of new innovation themes within KPN New Business

Cross industry networking between Startups, Corporates, high-tech Opinion Leaders, KPN experts & HighTechXL Innovation Experts

Opportunity to pilot your idea if selected as high impact potential

Nice prizes and giveaways for winning teams

An inspiring afternoon with drinks and snacks
Programme
11:30 – 12:00 start of the event with talks.

12:00 walking lunch

12:00 start ideation session

16:00 pitches

16:45 winner announcement

17:00 drinks
About KPN New Business

KPN New business focuses on innovation and creation of new opportunities in the areas of: Smart city/ building/ home, Cyber Security, IOT solutions for business and consumers, Digital Identity, Blockchain, Ehealth, APIs & platforms, Data driven solutions.
These Innovations are started by KPN New Business or with Startups and other Innovation Partners.
We love Innovation, we love Startups and Entrepreneurs
Over de organisator
KPN New Business is the department of KPN that is responsible for the growth of new products and services, among which: Internet of Things, Smart Home, KPN health, Security, E-identification and much more. The New Business Team focusses on the co-creation of new business models and co-development of new products (with the use of mutual assets). The team offers access to KPN's extensive expertise in connectivity, security, related technologies and to our leading network infrastructure. In case of a proven mutual matching proposition, the New Business Team offers the opportunity to use KPN as a pilot customer and/or channel partner. The Liaison Manger organizes diverse events to connect with startups.