Locatie
Hearst Netherlands
500 Moermanskkade
1013 BC Amsterdam
Netherlands
Grand Final The Next Women Female Founder Force | Female Founder Fest
Over dit evenement
Elevating female founders to success
With The Next Women Female Founder Force Program women invest in women. Our program is designed for early-stage startups to gain exposure, valuable feedback and meaningful connections. Over 100 women-led startups apply, pitch, and train to become this year's number 1. The last finalists Plugify, HANX, CafeDeco, FEST Amsterdam and MT Art raised between €500K and €1M funding within 9 months after winning the competition.
MT Art also just received the NatWest Everywoman Award to celebrate the positive change their bringing to the art world.
With this 7th edition of our sourcing program, we're supporting female entrepreneurship worldwide, in collaboration with a variety of Embassies of the Kingdom of the Netherlands, EY, Hearst Netherlands, KLM and StartupAmsterdam. #FemaleFoundersForce2019 calls for all ambitious women-led startups ready to grow their business to the next level.
Program
14:30-15:00 Registration
15:00-15:15 Opening by Felice van der Sandt - moderator
15:15 -15:30 Welcome by The Next Women
15:30-16:00 Keynote by Claudia Zuiderwijk - Chamber of Commerce
16:00-16:15 Introduction jury
16:30-17:15 Time to pitch
17:15-18:00 Panel | founders vs. investor
18:00-18:30 Announcement winner by Minister Kaag
18:30-20:00 Female Founder Fest | Networking & Drinks
How to get there:
Hearst Netherlands
Moermanskkade 500
1013 BC, Amsterdam
From Amsterdam Central station:
Busses
- Line 48 or 248 in the direction of Koivistokade
Option 1: Get out at stop Koivistokade (5min walk to Hearst).
Option 2: Get out at stop Haparandaweg (6min walk to Heast).
Location of the busses
The Busses are situated at the IJ-side (back-side) of the station. There you can find escalators which will bring you to the right bus platform.
By car – Ring of Amsterdam A10
- Take exit S102 (direction of 'centrum'), after a railway viaduct this road continues as the S101.
- Turn left on the crossing 'Archangelweg' (before entering the tunnel), in the directions of 'Havens 2000-2200'.
- Follow the Archangelweg/kade until the road takes a 70degree turn to the right, here you turn left to the Moermanskkade.
Parking: Parking at Hearst is not possible.
However, there are several parking garages close to Hearst:
- Mobypark - Houthaven – Parking: Rigakade 10, 1013 BC Amsterdam (7min walk)
- Parking garage Minerva: Koivistokade 36, 1013 BB Amsterdam (8min walk)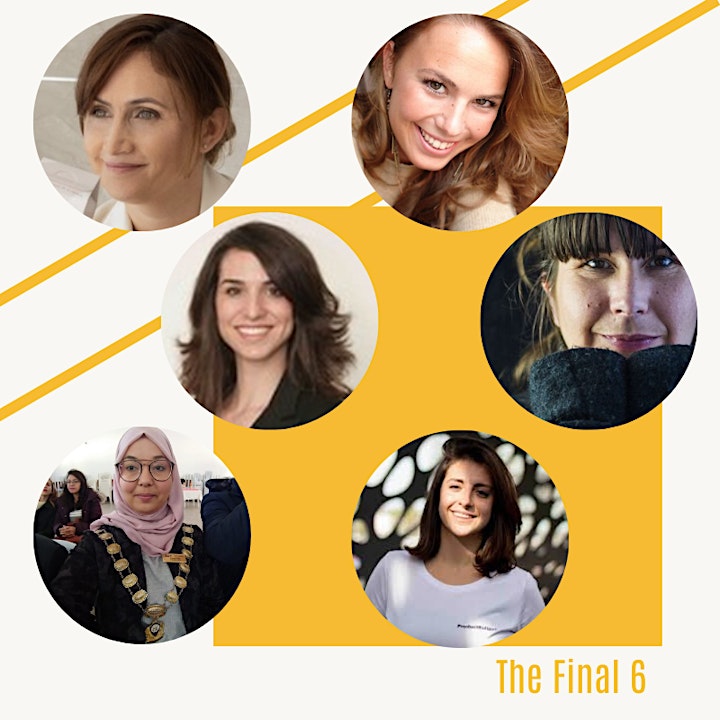 Partners Female Founders Force 2019