Dit evenement is afgelopen.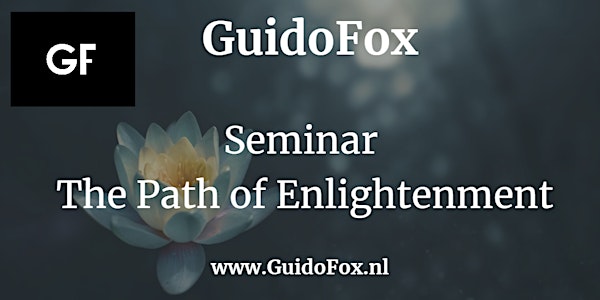 The Path of Enlightenment (Dutch)
The Path of Enlightenment
Waar en wanneer
Locatie
De Bewustzijn School 467 Keizersgracht 1017 DK Amsterdam Netherlands
Kaart en routebeschrijving
Beleid voor refunds
Neem contact op met de organisator om een restitutie aan te vragen.
Eventbrite-kosten zijn niet restitueerbaar.
Over dit evenement
Hi all!
The Path of Enlightenment is een moeilijk te bewandelen pad en het te volgen pad is voor de meeste mensen vaak niet duidelijkheid. Er is behoefte aan houvast en structuur.
In deze les wordt stap voor stap inzichtelijk gemaakt op welke wijze een persoon Verlicht kan worden - het bereiken van de hoogste extatische staat van zelfrealisatie. Daarnaast wordt aan de slag gegaan met de volgende vragen:
- Wat is Spiritualiteit en Bewustzijn precies?
- Wat is het Zijn en de Amrita Nadi-lijn (The River of Bliss Consciousness) en hoe kunnen we dit extatische gevoel vinden en vasthouden?
- Welke rollen spelen Ego, Mind en Lichaam voor het spirituele proces?
- Uit welke onderdelen en gedragingen bestaat de 'Consciousness Ladder'?
- Welke effecten heeft het in verbinding staan met het Bewustzijn voor Relaties, Stress, Depressies, FLOW & Energie, Gezondheid, Charisma / Aantrekkingskracht, Leiderschap, Levenspad, Ontmoetingen en vooral voor Diepe Gelukzaligheid?
Het is belangrijk dat de lesvolger aan het eind van de les een goed en gedegen inzicht heeft gekregen in het spirituele groeiproces naar Verlichting!