Dit evenement is afgelopen.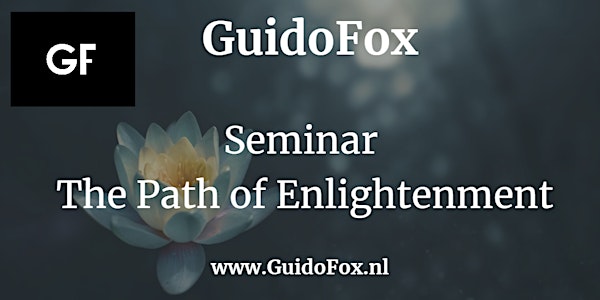 The Path of Enlightenment (English)
The Path of Enlightenment (English)
Waar en wanneer
Locatie
De Bewustzijn School 467 Keizersgracht 1017 DK Amsterdam Netherlands
Kaart en routebeschrijving
Beleid voor refunds
Neem contact op met de organisator om een restitutie aan te vragen.
Eventbrite-kosten zijn niet restitueerbaar.
Over dit evenement
Hi all!
The Path of Enlightenment is a difficult path to follow and this path is often not clear for the most people. There is a need for structure.
This lesson provides a step-by-step insight how a person is able to become enlightened - achieving the highest ecstatic state of self-realization. We will also get on work with the following questions:
- What exactly is Spirituality and Consciousness?
- What is the Self and the Amrita Nadi-line (The River of Bliss Consciousness) and how we are able to find and hold this ecstatic feeling?
- What roles do Ego, Mind and Body play for the spiritual process?- What are the components and behaviors of the 'Consciousness Ladder'?
- What effects does to be connected with the Awareness has for Relationships, Stress, Depressions, FLOW & Energy, Health, Leadership, Life Path, Meetings of People and especially for Deep Bliss?
It is important for me that at the end of the lesson the lesson follower has a good and complete insight into the spiritual growth process towards Enlightenment!
Greetz,
GuidoFox - Evolve your Life!
Spiritual Teacher, Life Coach and Political Influencer
www.GuidoFox.nl