Evenementdetails
Locatie
VeenMedia
Danzigerkade 9D
Amsterdam
Netherlands
Beschrijving van het evenement
Beschrijving
TheNextWomen offers the unique possibility to participate in the free Startup Stories. Group sessions with ambitious entrepreneurs. Participants get the opportunity to ask questions, and gain advice, from each other and experienced entrepreneurs. TheNextWomen has invited experienced entrepreneurs to this session to support participants with advice and contacts. Do you want to share an issue select 'yes' when you register for your seat and we will let you know as soon as possible if you have been selected.
Program:
18:30 – Walk-in
19:10 – Intro Startup Stories by TheNextWomen
19:20 – Pitch by Host
19:35 – Pitch by Expert
19:50 – 2-3 issues by participants + questions & answers
20:35 – Closing statements by TheNextWomen
Experts: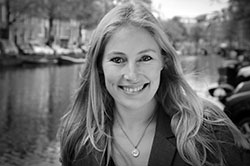 Thalita van Ogtrop is founder of The Next Closet and a serial entrepreneur. After having finished her MSCs in International Business and Law at the University of Sydney she started her career at a sustainable design agency in Amsterdam. From there it did not take long before she founded her own sustainable campaign agency Professional Passionates (2010) and kickstarted the transition platform Circle Economy (2011).
Now she is full-time busy with The Next Closet which she founded in 2013 and recently received a large investment (January 2016). The Next Closet is thé online resale marketplace for pre-loved designer clothes & accessories in the Benelux. Its mission is to inspire women to invest in qualitative fashion items by reselling their wardrobes via the consignment services offered by The Next Closet. At The Next Closet her love for sustainability, tech and branding comes together. Other than being CEO, Thalita is responsible for new business development, sales and marketing.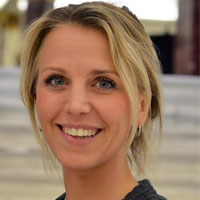 Annemieke Bos is Investment Specialist for Oneplanetcrowd, the crowdfunding platform for sustainable and social enterprises. Annemieke is driven by the ambitions of sustainable and social entrepreneurs and supports them in their challenge to find the finance they need to grow their business. Annemieke fulfilled several positions within commercial and business banking and gained extensive knowledge on financial analysis, the financing process and she specializes in SME lending.
Dutch Diversity Week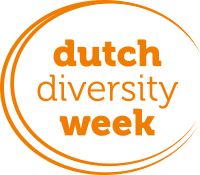 The Startup Stories is a part of the Dutch Diversity Week. Together with OPZIJ, TheNextWomen organizes a week full of events where female entrepreneurs, investors, and professionals take the stage to learn, invest, and connect.
What others say:
"Incredibly valuable and inspiring! It has again brought me many new ideas, where I can get to work properly. I am now at work putting my concept on paper. Additionally, the focus tips help me when it comes to pitching your concept and to sharp formulate your requests for help. "
"Very inspiring and effective."
" thank you for a wonderful 1st meeting! I had almost no expectations and I have enjoyed it a lot, it was very useful for me, since I just recently started my 1st startup :) thank you for everyone's contributions and hopefully you also found my contributions useful"
Datum en tijd
Locatie
VeenMedia
Danzigerkade 9D
Amsterdam
Netherlands